Summer TV Guide: 'True Blood,' 'Nurse Jackie' & Much More!

There are many things to love about summer - the beach, the sunlight, the smiling faces all around you, and more reasons to get out and about. This means your television may be left lonely at home, but with the majority of fan favorite TV shows off the air, does it matter? Don't be silly, there are plenty of summer TV programs worth watching ... and some new ones you might just want to keep an eye on.
Here's a look at some returning and new shows for the summer of 2009, and for full schedule lists you can check out each channel's website!
RETURNING TV
Burn Notice
(June 4, USA) - It's difficult not to love super-spy Michael Weston, and fans have faithfully followed his journey. Abruptly he was burned by his own people, basically black listed, and he had no idea why. Michael was forced to go back to Miami and investigate the matter while keeping under the radar and helping others with their criminal cases. His on-again off-again girlfriend Fiona and fellow former spy Sam help provide him with sidekicks. Last season Michael faced off against spy Carla with the help of Victor, but Management gave him one big offer at the end of the season. Jump off the plane and lose protection, or stay with them and their rules. My guess? Michael's jumping out of that plane and taking his chances. He never was one for team work.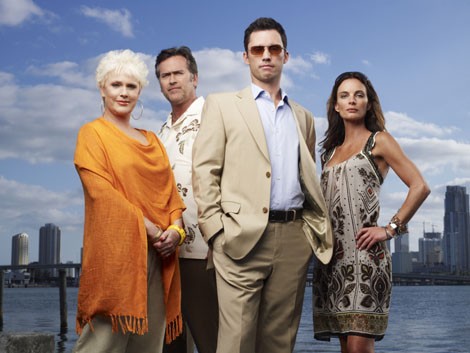 Image © NBC Universal, Inc.
Weeds
(June 8, Showtime) - Listen, things have been pretty crazy for the Botwin family recently. Nancy moved them down to the Mexican border to help smuggle drugs across, but this eventually led to weapons and even people. This didn't set well for Nancy, even after the corrupt boss/Mayor of Tijuana, Esteban, becomes her new lover. Both Shane and Silas go off the rails at the increasing distance of their mother, with Andy attempting to keep the family together and also looking after Doug. Esteban planned to take Nancy down once and for all, but then she revealed she's pregnant. With his child. Season five is going to address that little situation and many others hopefully, plus the arrival of Nancy's sister on the show, and a guest appearance by
Alanis Morissette
. Can Nancy get herself into any worse trouble? Looking back at the last seasons, yes, yes she can always get herself into more trouble!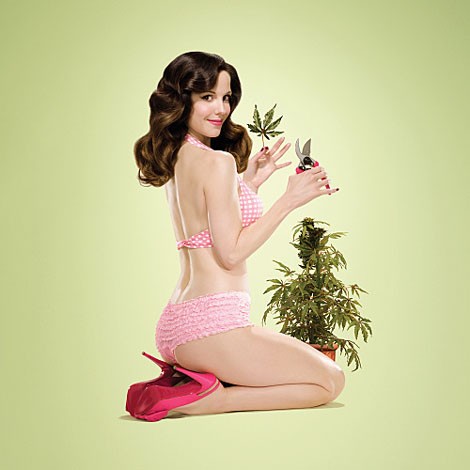 Image © CBS Broadcasting
The Closer
(June 8, TNT) - In season four, Brenda and the PHD dealt with a reporter who had an agenda against them, Sanchez' brother getting shot, and a very manipulative attorney. Brenda's personal life was in for a little struggle too since she finally planned to tie the knot with Fritz, and while her team encourages her to be happy, she and Fritz both have trouble letting go of their workaholic ways. "The Closer" likes to work in themes, and season five is supposed to be about change. Is this good change or bad change for Brenda? Please let it be good, and that she and Fritz live in marital bliss! Are you listening, TNT?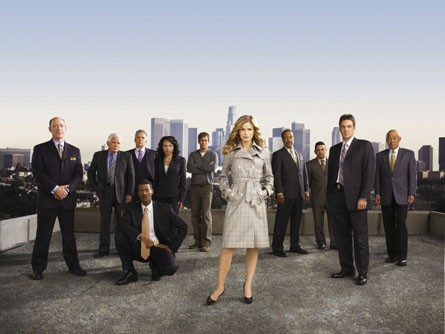 Image © Turner Broadcasting System, Inc.
True Blood
(June 14, HBO) - It's time for the second season of everyone's favorite vampire show to start, and it looks like the drama is far from over for Sookie Stackhouse. Not only is there a new murderer in town, but her relationship with Bill is tested thanks to him siring new vampire Jessica. Sam's past with Maryanne is brought into question now that Tara is under her wing, and Jason creeps closer to the Fellowship of the Sun. This season promises love triangles, magic, plenty of mysterious supernatural creatures, and religious cults. Sound exciting enough for you?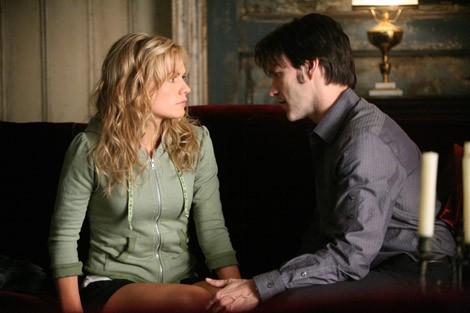 Image © Home Box Office
Entourage
(July 12, HBO) - Last time we saw the "Entourage" boys, things were finally on an upswing. Vince was struggling to get a new role due to the horrendous Medellin, and then filming on Smoke Jumpers destroyed the last of his confidence. Eric's persistence trying to win over
Gus Van Sant
had Vince firing him, but this push on Eric's part led to Vince getting hired by
Martin Scorsese
. Yeah, Eric deserved high points for that one! Turtle's relationship with
Jamie-Lynn Sigler
started out rough but turned out positive, and everyone was happy by the end of season five. Do you really think everything will go golden for the boys this season? Think again! You might seem some surprise guest appearances in the new season, and some new love interests for both Vince and Eric. The boys are back in town!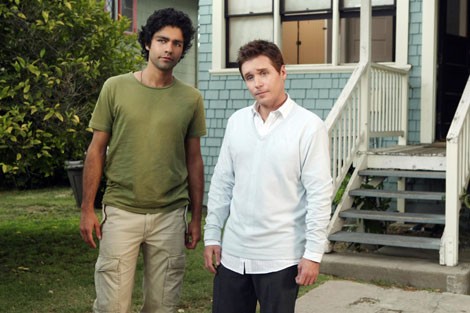 Image © Home Box Office
Other returning shows:
Saving Grace (June 16, TNT)
Army Wives
(June 7, Lifetime)
Hell's Kitchen
(July 21, FOX)
The Bachelorette
(now airing, ABC) Are You Smarter Than a Fifth Grader (now airing, FOX)
So You Think You Can Dance
(now airing, FOX)
Raising the Bar
(June 8, TNT)
Click page 2 for new TV shows to watch this summer...