Summer Press Tour Pics: Kat Dennings, Lucy Liu, Kristin Kreuk & More!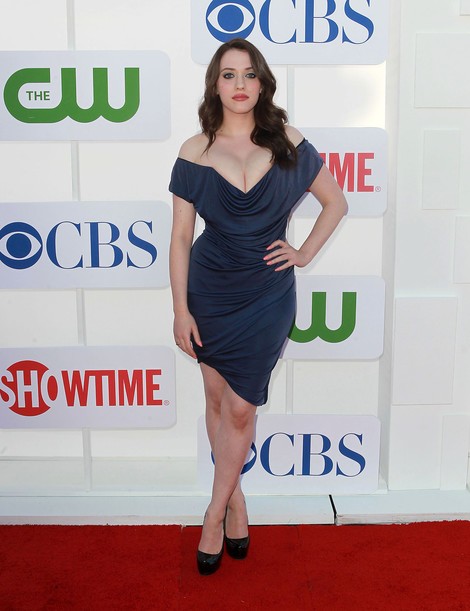 The ladies from popular shows such as "2 Broke Girls," "Shameless" and "America's Next Top Model" stepped out over the weekend for CBS, Showtime, and The CW's Summer 2012 Press Tour at the Beverly Hilton Hotel.
Curvaceous cutie Kat Dennings looked like a million bucks, not broke, as she showed off her ample assets in a low-cut, slinky navy blue dress.
Lucy Liu, who stars in the upcoming Sherlock Holmes series "Elementary," was sexy in a black cut-out dress, and Tyra Banks also showed off her figure in a tight black dress.
Kristin Kreuk, who stars in the "Beauty and The Beast" remake opted for a white gown cinched at the waist, and "Hart of Dixie" star Rachel Bilson wore a cute pants and sleeveless blouse ensemble. Emmy Rossum stepped out in a black and white lace dress.
Check out the ladies' looks...