Summer Of Love: Celebrities Who Got Married This Season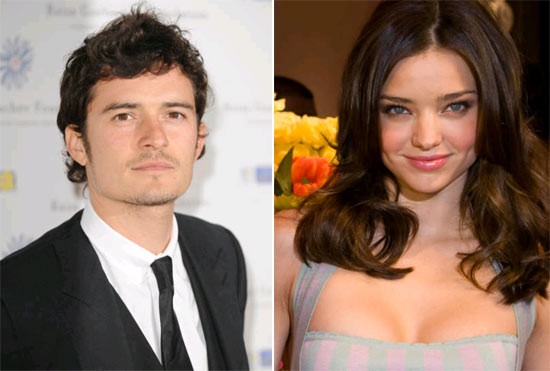 This has been a busy summer for celebrity weddings. 18 couples have tied the knot since May, with four getting married on the same day! The biggest news was most likely Orlando Bloom and Miranda Kerr's wedding, and then soon after the announcement of a child on the way.
May weddings included: Sacha Baren Cohen and Isla Fisher made it official, Seth Green and Clare Grant got married, Alanis Morissette walked down the aisle, and Jane Lynch married her partner in Massachusetts.
In June, Rush Limbaugh celebrated his fourth wedding, Calista Flockhart and Harrison Ford were joined in holy matrimony, Megan Fox and Brian Austin Green settled their on/off relationship with nuptials, and Mena Suvari was a bride.
July 10th saw four weddings: Emily Blunt and John Krasinski, Martin Lawrence, Carmelo Anthony and La La Vasquez, and Carrie Underwood all said "Until death do us part." John Karasinski's "Office" bride Jenna Fischer got married a week before on July 3rd.
All this, and Russell Brand/Katy Perry, Chelsea Clinton, and Swizz Beatz are joining the list in August!