Summer Lovin': Two New Summer Shows To Love
There's nothing I love more than being swept off my pop culture-lovin' feet by a new television series.  For this television-aholic, it feels like being given an invitation to an exhilarating alternate reality, and I have this lovin' feeling for two summer shows.  I worship them so much that I'm not even obsessing about the impending start of the fall season (Kidding, less than three weeks, people!).
Here are two shows that I'm head-over-heels for.  One is a sophisticated legal drama set in the core of the Big Apple, another is a guilty-pleasure reality show about a real basketball wife.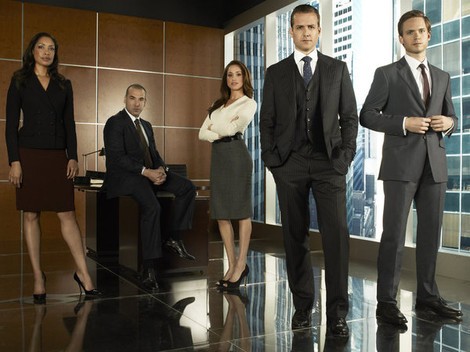 "Suits"
With grittier subject matter, looser censors and more diverse casts, cable networks like USA Network, TNT, VH1 and HBO are challenging the networks' best shows in viewership and at the podium (AMC's period drama earned 19 Emmy nominations while the HBO rookie, "Boardwalk Empire" racked up 18 Emmys noms).  
USA Network pretty much wrote the book on creating compelling summer programming, and boasts a full slate of off-season shows that are quite successful.  The late show, "Monk" (2002-2009), about a brilliant detective with debilitating OCD earned its star Tony Shaloub three Emmys for Outstanding Actor in a Comedy Series during its seven year run.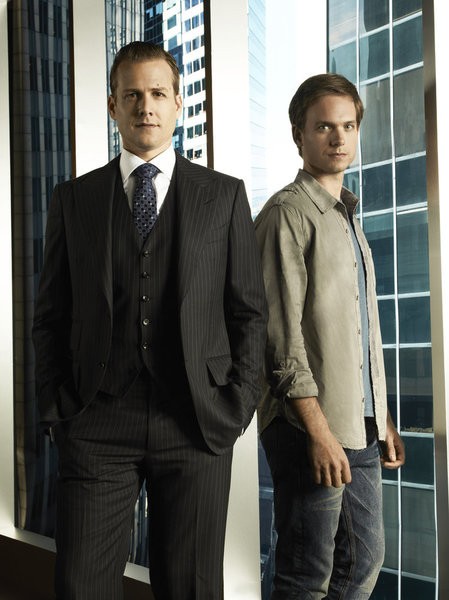 And yet, I have to admit that the premiere of USA's newest series, "Suits," was about as thrilling as a visit to Men's Warehouse. The premise is a one I struggled with: Harvey Specter, portrayed by the severely handsome Gabriel Macht (who reminds me of "Heroes'" Adrian Pasdar so much that I want Pasdar to guest star as Specter's brother), is shark of a defense attorney with a heart of gold who takes a calculated risk by hiring Patrick J. Adams' Mike Ross, an ambitious genius with a spotty past, a photographic memory and no law degree. 
As a rule, I always give new shows at least three episodes to win me over.  And I was more willing to stick with it, because it's summer, I'm addicted to television, and I refuse to watch "Bachelor Pad."  I'm ecstatic I did because the show has become my new obsession.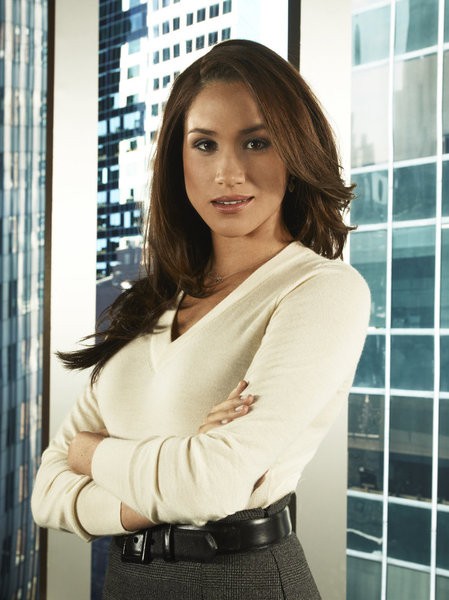 Despite its shaky foundation, "Suits" does almost everything right.  The supporting cast—the alluring Meghan Markle ("Horrible Bosses"), the scene-stealing Sarah Rafferty, the smarmy Rick Hoffman and the fierce Gina Torres ("Huge") as Specter's boss—shines in their own distinct ways.  The bromance between the two male leads is approaching full-tilt. Harvey and Mike, who are at opposite ends of the professional spectrum, quote "Top Gun" and mock each other with the fervor of little boys playing cowboys and Indians.  It's adorable, and a testament to the crackling chemistry between Macht and Adams.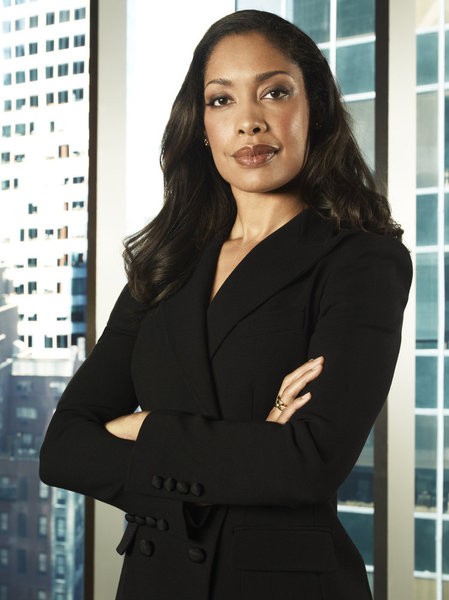 Finally, this is anything but a procedural legal drama.  The lawyers have to struggle with both the pressure to succeed for their clients and also for their own professional gain. Such staggering stakes can push even the best of people to do the worst of things.  "Suits" is "The Good Wife's" charismatic younger brother.  It's smarter, sexier, and a loads more fun. 
"Suits" will button up its first season on Thursday, Sept. 8, but has already been renewed for another season. 
Summer was designed for scandalous installments of reality, and VH1 has made a filled that demand with its fiery show full of questionable fashion and fistacuffs, "Basketball Wives" and now "Basketball Wives LA."  Unfortunately, like more and more of the women on Bravo's Housewives franchise, most aren't actually housewives, but former-and-usually-scorned lovers of NBA players or people who are distantly related to women who were almost married to men in the NBA.  The shows make for great trainwreck television as these women will do just about anything to stay in mysterious circle, which, seemingly contains gigantic earrings, D-list social events and enough weave to send the contestants on "RuPaul's Drag Race" into twirls of delight.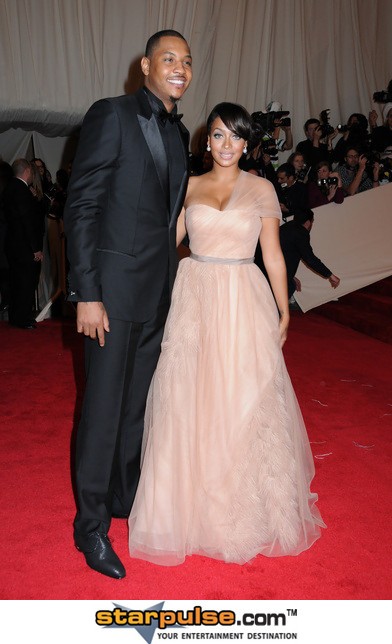 Unlike the women of the dubiously titled "Basketball Wives," television personality and aspiring actress La La Vazquez actually married NBA player, Carmelo Anthony (as detailed in the first installment of this show, "La La's Full Court Wedding"), and fortunately his career is not the primary focus of her life.  Yes, the beautiful Mrs. Anthony is balancing baby, her own ambitions and friends in her delicious VH1 reality show that just began its late summer run.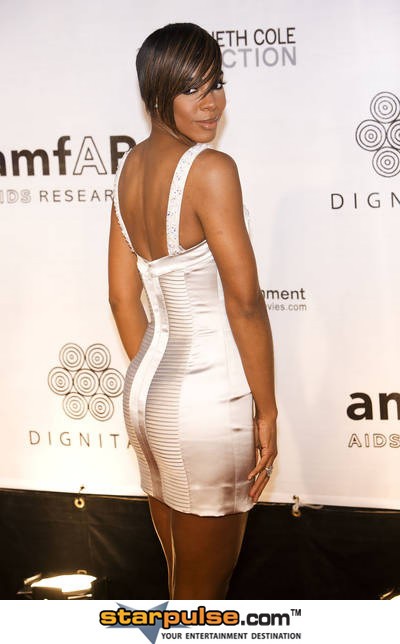 In the first episodes, viewers catch up with La La and her BFFs as she tries to further her acting career, quell the stress generated by non-stop rumors of her husband's potential trade, and celebrate former Destiny's Child member Kelly Rowland's 30th birthday with a trip the gun range—in heels, of course—and then to a tattoo parlor.
As a fan of La La during her days as a "TRL" host (back when MTV still played music videos), it's impressive to how far she has come and how many celebrity friends she's nabbed on her journey to wedded basketball bliss and motherhood (in next week's episode, she gabs with a svelte rapper, 50 Cent).  Full Court Life shows that La La is above throwin' bows and trash-talking like her "Basketball Wives" colleagues, and it smartly counters the sensational with substance: La La screams, squeals and gags as she discovers a dead bird in her front yard; La La struggles to make friends during her time in Denver (with her husband who was a Denver Nugget at start of production) and often looks forward to returning to Los Angeles for work.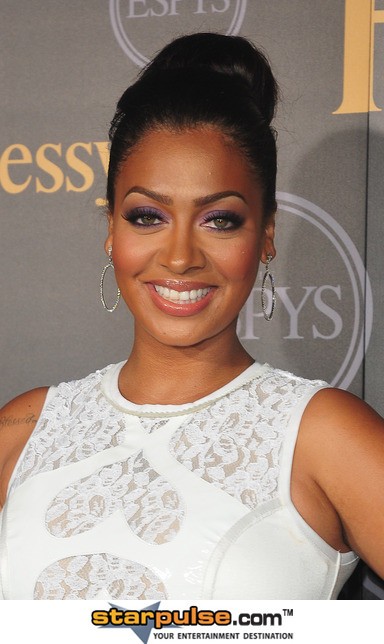 Ultimately, La La's life seems as glamorous and crazed and fun as one would expect, and it's a delight to watch her juggle all those balls. 
Catch "La La's Full Court Life" on Mondays at 9 p.m. EST.
Have your own summer television obsessions?  Hit up the comments section to share them!