Summer Glau To Return To 'Alphas' Alongside Newbies Sean Astin, C. Thomas Howell And More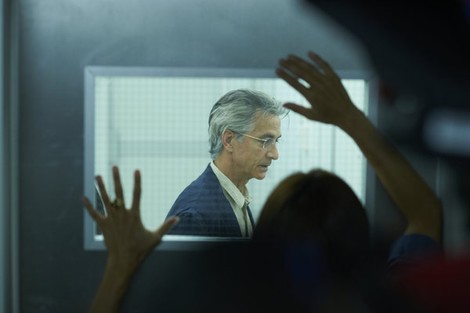 SyFy's Alphas returns tonight at 10pm and announced a bevy of guest stars for the second season.
Alphas follows a secret group of ordinary people with superhuman powers. At the end of last season – stop now if you don't want spoilers – the neurologist and psychiatrist in charge of the group, Dr. Lee Rosen (David Strathairn) unveiled the previously-known-to-only-a-select-few Alphas to the world.
The new season takes place eight months later with Dr. Lee Rosen imprisoned by the government, looking to cover up his announcement. Some of the team has disbanded, and "regressed to their old, destructive ways" according to the official press release, but no word on which of the Alphas does what. Returning as the Alphas team include Malik Yoba as Bill Harken, Warren Christie as Cameron Hicks, Azita Ghanizada as Rachel Pirzad, Ryan Cartwright as Gary Bell and Laura Mennell as Nina Theroux.
Among the casting announcements:
Summer Glau of Dollhouse and Firefly, is returning as Alpha Skylar Adams for three episodes.
Erin Way joins the cast as Kat, an Alpha who has the perfect muscle memory making her a "quick study," while also making her personal memories short-lived.
Sean Astin will play Roland, an Alpha with an absorptive brain that allows him to "assume the memories of anyone close to him and then replay them like a tape recorder."
C. Thomas Howell will play Eli Aquino, also an Alpha, but one with super-speed.
Lauren Holly will guest as Senator Charlotte Burton, "a government official with mysterious ties to a member of the Alphas team."
And more…
Also new this season, Bruce Miller joins Alphas this season as Executive Producer and Showrunner.
To learn more about Alphas before the season premiere, head to www.syfy.com/alphas.