Summer Fashion Dos And Don'ts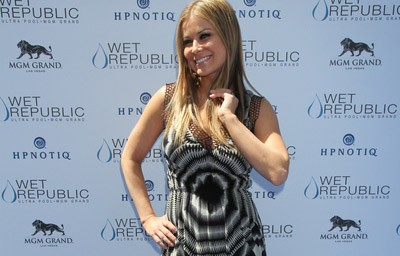 May is finally here, and we're starting to get just a hint of the summer to come. The occasional warm days have us scheming about summer wardrobes. But summer brings a lot of beauty challenges along with it.
Most of us find ourselves swamped with vacation plans, outdoor adventures, and the occasional wedding. So how can a girl plan for all the different challenges summer offers while still being fabulous?

While we don't have all the answers, we do have a few cardinal dos and don'ts that can help every gal look and feel her best all season long. 

Summer Fashion Dos
 
1.    Do experiment with shorter lengths. Its summer people and summer equals hot! So why not cut down the amount of fabric and stay comfortable. There are literally hundreds of different styles and fabrics for shorts and skirts/dresses, so there are no excuses. If you are afraid of exposing the world to your thighs then try the cargo or boyfriend look. Tailored shorts and sundresses for dressier occasions and patterned shorts for making a statement.



2.    Do try out new patterns and colors. Going along with the idea of patterned shorts are patterns in general. Summer is the most forgiving season when it comes to outrageous fashion trends so be a little wild and try a bright color or bold pattern you normally wouldn't.

3.    Do buy a one-piece swimsuit. The one-piece has come full circle. While the more modest of us have continued to wear one-pieces despite the lack of options, there are now so many adorable and even sexy versions available that there is one for everyone. There are plenty of scant suits with various cut outs or the more classic ruffled looks reminiscent of the 1950's.

4.    Do layer. Although we normally think of summer as the hot season here in the US and rightly so, there are many places that in fact are not. While a barely there suit and cover-up might be ok for day, the moment the sun goes down you are forced to spend unnecessary funds on a touristy "I got this in Boca" type sweatshirt. This summer loose fitting clothes are still in, so with your suit try a tank, a loose fitting T and a cardigan and you'll be ready for anything.

5.    Do dress for your body type. This is the last and probably most important Do of this or any other season. Trends are fun and refreshing, but dressing in what looks best on you never goes out of style. Don't force a "tini" bikini if it doesn't make you truly look and feel your best.
Emmy Rossum opts for a short, patterned frock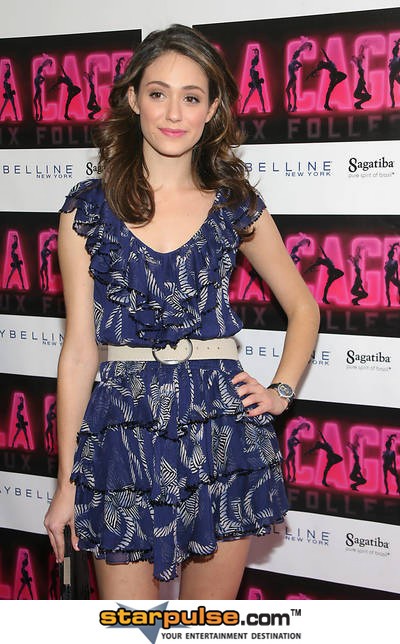 Summer Fashion Don'ts

1.    Don't let it all hang out. Now we're all for the motto "if you've got it, flaunt it," but there is something much classier and put together about a girl that leaves a little something to the imagination. So forget the ridiculously cleavage baring tops and booty shorts and find a happy medium with coy sundresses and sneak peaks of tanned skin.

2.    Don't carry your same oversized winter bag. While we all love a purse that can carry our makeup bag, a spare outfit and shoes to match, but the huge bottomless bags of the last few seasons are gone. Simplify and try a smaller bag with a convertible strap that can go from a handbag to a shoulder bag instantly.

3.    Don't rely on the A-lign. I know we women think A-lign tops and dresses are cure alls for everything from a little extra winter weight to a big lunch but they are truly an enemy to fabulous women everywhere. As hard as this is for me to say, the popular baby doll tops of seasons past really aren't all the flattering and for the most part men hate them. Knock it off with the pregnant look this season, unless you actually are pregnant.

4.    Don't save the sparkle just for special occasions. Gold, silver and sparkle of all kinds is still in season for summer. Don't be afraid to wear those sparkly tops to lunch with linen pants or even jeans and bust out the gold and silver for shopping trips with the girls as opposed to just date nights. Garnering yourself some attention with a little shine is always a fashion Do.

5.    Don't get stuck in a rut. Last but not least, don't always rely on your old stand bys. Once we find something that suits us, be it a cut or color it can be hard to break away from that. You don't have to completely abandon the tried and true but experiment with new trends in large or small doses. You'll never broaden your horizons if you don't try new things.

With that all being said, take what you do or do not like from every seasons' trends and create a wardrobe that suits your body and your style, and most importantly have fun with it!
"Law & Order: SVU" star Stephanie March wears a blue sparkly tank top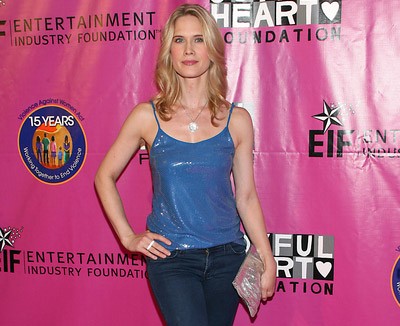 Story by Caton Morris
Starpulse contributing writer