Summer 2011 TV Highlights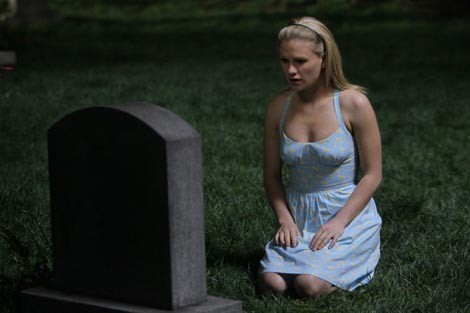 As much as you should be going to the beach, catching a hot concert or spending time with friends at outdoor barbeques this summer, there is also a lot going on indoors too. We're talking about what's going on inside on the television. Summer television shows aren't always about the addicting and sometimes laughable reality programs since stations like TNT and USA have stepped up their game with shows like The Closer and Burn Notice. As much as we were anticipating the return of Mad Men this summer only to be disappointed by the news that the premiere is delayed until 2012, we found a few more shows that we are excited to watch this summer.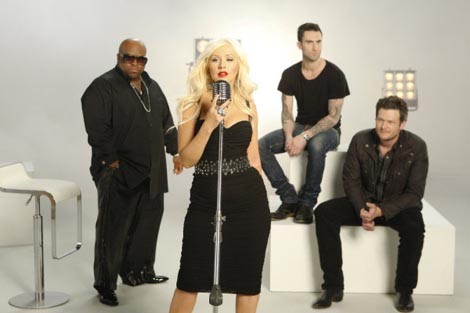 The Voice - Although The Voice has been on the air since April 26, it is one of our favorite shows that will continue on into the summer. Hosted by MTV alum Carson Daly and judged by Christina Aguilera, Adam Levine, Cee Lo Green and Blake Shelton, the much anticipated show has impressed viewers and critics alike. The shows is similar to America Idol except the judges don't get to see the contestants until they push their button, spin around in their chair and offer them a spot on their singing team. Each judge gets to pick a team of artists who then compete against each other until there is one winner left.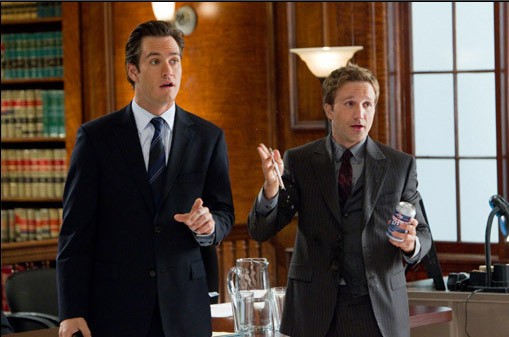 Franklin and Bash – TV and film alums Breckin Meyer (Clueless and Road Trip) and Mark-Paul Gosselaar (Saved By The Bell) star in the new series on TNT about two young street lawyers and friends in a stuffy law firm, trying to bring a little life to the office. The show which was originally slated to air on TBS, will premiere on June 1st.
Switched at Birth – The ABC Family drama, which premiers on June 14th, is about two teenage girls (Katie Leclerc and Vanessa Marano) who discover they were accidentally switched at birth. One of the teens grew up in a wealthy family while the other struggled with a single mother in a working class neighborhood. Things start to get dramatic when the two families meet and try to comprehend what happened as they try to live together for the sake of the teens.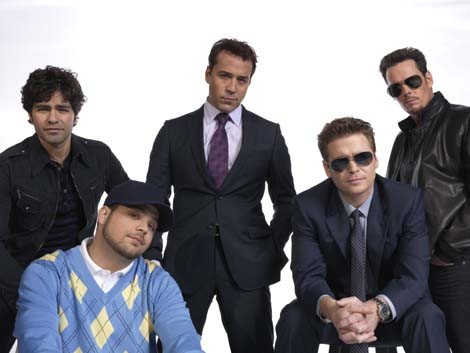 Entourage- Season 8 premieres on HBO in July and we couldn't be more excited. The excitement continues as Eric and Sloan are set to be married, Ari and Mrs. Gold are still struggling with their relationship and Vince is in over his head with his little cocaine habit. We're not sure we can wait until July for all the drama.
The Hot Zone – ABC's summer drama, The Hot Zone will premiere on June 21st and stars Elias Koteas (The Curious Case of Benjamin Button) and Michelle Borth (Hawaii Five-0). The series is a fictional medical procedural set in 2006 at a military hospital in Southern Afghanistan. The series follows the lives of the hospital's resident doctor's from all over the world as they deal with the battle of working in a war zone military hospital.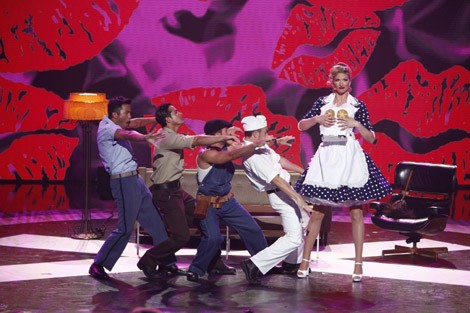 America's Got Talent – The much anticipated show of the summer returns to NBC on May 31st. The show, hosted by Nick Cannon and starring judges, Sharon Osbourne, Howie Mandel and Piers Morgan features a slew of talents from all over the country competing against each other for a chance to win a headlining act at a Las Vegas hotel.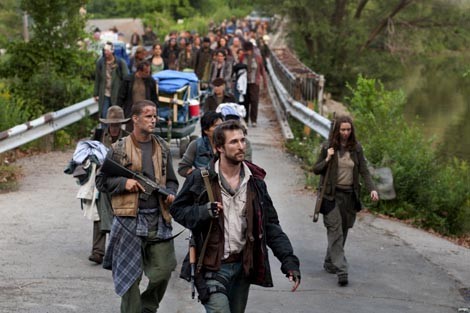 Falling Skies – ER alum, Noah Wyle stars in the new science fiction drama on TNT created by Steven Spielberg which premieres June 19th.  Falling Skies follows a group of survivors after an alien invasion as they try to fight back against the invaders and search for Tom Mason's (Wyle) missing son.
Take the Money and Run – ABC will run the new game show, produced by Jerry Bruckheimer, which was originally set to air in April this summer instead. The show is a mix of an intense competition between real people and professionals and the excitement of a cat and mouse game competing for a $100,000 prize. As the title suggests, Take the Money and Run is a high-stakes reality series that blends the concepts of The Amazing Race with the crime-solving mind of Bruckheimer. Do you think you can commit the perfect crime and get away with it?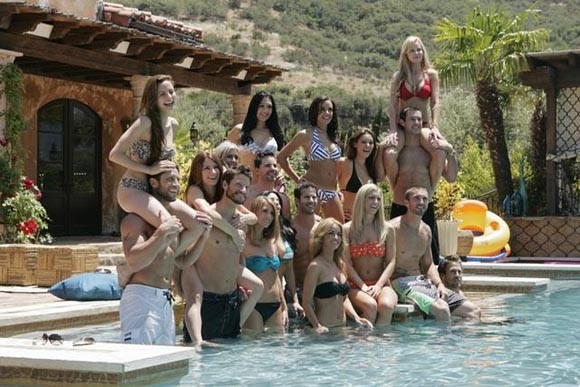 Bachelor Pad – Speaking of addicting reality shows, the Bachelor Pad takes the cake on this one. As if we couldn't get enough of the drama on The Bachelor and The Bachelorette, ABC takes it to the next level when they throw all the past competitors in the same house and watch the love triangles and drama unfold. The second season will air this summer and we can't wait!   
Weeds- Everyone's favorite drug dealer is back on HBO on June 27 for the seventh season. Mary Louise Parker stars as pot dealing Mexican mafia princess, Nancy Botwin in the show that puts a funny spin on dealing dope.
Next Thursday, May 26th at 8:00 pm, FOX brings back the most exciting show on television, So You Think You Can Dance. The ultimate talent competition that will make you laugh, cry and want to take that hip hop class at the gym. Ray Romano is back in the series return of Men of a Certain Age on TNT, June 1st at 10:00 pm. He joins co-stars Scott Bakula and Andre Braugher as college friends continuing a friendship into their middle ages.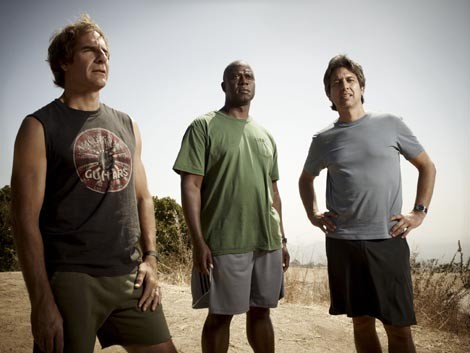 Gordon Ramsey and his spicy attitude are back on Fox June 6th for the premiere of Master Chef while USA brings us White Collar (Tiffani Thiessen) and Covert Affairs (Piper Perabo) on June 7th.
June 14th is a big day for TV as ABC brings back the hot teen drama, Pretty Little Liars and TNT brings back Memphis Beat, HawthoRNe. ABC Family will premiere the series The Nine Lives of Chloe King about a teenager who discovers she has special powers.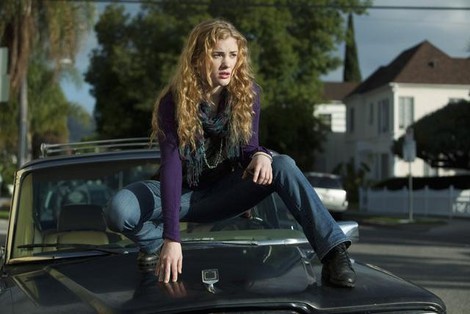 Who doesn't love watching people fall and make a fool of themselves on national television? That's why you need to tune into ABC on Thursday, June 16 at 8:00 pm for Wipeout. Do you prefer a little less silly and a lot more extreme? Then stay tuned immediately after Wipeout for 101 Ways to Leave a Game Show. Rookie Blue, premieres after for a great Thursday night. (*If there is a Game 7 of the NBA Finals, these programs will move to Thursday, June 23).
On June 21st, ABC's new show, Expedition Impossible, produced by Mark Burnett will air. Picture The Amazing Race meets Survivor. True Blood is back on HBO on Sunday, June 26th for all you blood thirsty vampire fans. Also on that Sunday, TNT brings us Leverage and NBC brings back the hilarious show- The Marriage Ref.
Child stars Melissa Joan Hart and Joey Lawrence are back on ABC Family on June 29th with Melissa and Joey. Following the show is the new ABC Family sitcom, Great State of Georgia starring Raven-Symone.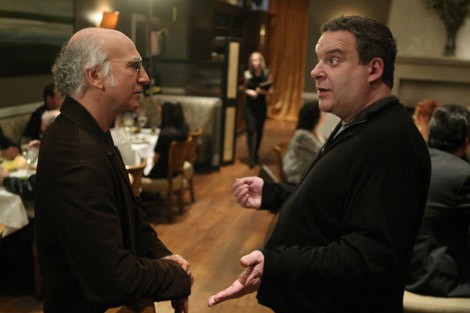 One of America's favorite reality shows, Big Brother is back on CBS on July 7 while HBO brings back our favorite comedy, Curb Your Enthusiasm, with Larry David, on July 10th. Emmy Award winner Kyra Sedgwick is back on July 11th on TNT in The Closer, followed by the crime drama Rizzoli & Isles starring Angie Harmon. On July 18th, TeenNick brings us the high school drama Degrassi. Another chef Gordon Ramsey reality show is back on FOX, July 18th. Turn up the heat and get ready to sweat in Hell's Kitchen.
On July 24th, CBS introduces its newest celebrity reality show, Same Name, where celebrities trade places with ordinary people who share their same name. Also new this August, ABC brings us America's Karaoke Challenge and on ABC Family, The Lying Game.