Summer 2010 Is Disappointing For Film Lovers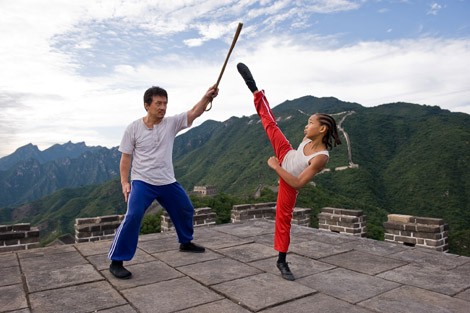 It looks like the summer of 2010 will be one moviegoers will soon want to forget. Many studios and filmmakers are already scratching their heads wondering why this summer (barely halfway over) is producing rather disappointing numbers at the box office.
Iron Man 2 and Shrek Forever After have made $291 million and $166 million respectively and are the only big-budget films that have come out during this crucial season to break even with their production budgets. Audiences' clear love of Robert Downey Jr.'s cool superhero Tony Stark and the comedic storytelling-style have made this franchise one of the most profitable comic book adaptations of all time.
Shrek is one of the most beloved series for both children and adults and the fourth, and supposedly, final installment did not disappoint audiences. The film was available in both 3-D and traditional formats so moviegoers had their choice of how to watch the lovable ogre.
But what about the other big-budget films that were expected to dominate the box office this summer? Prince of Persia: The Sands of Time hasn't even broken the $60 million mark and with a budget of $200 million and universal disdain among critics, it would be surprising to see a sequel being given the green light.
This summer's most poorly reviewed film, Sex and the City 2, was expected to earn well over the $100 million mark of its budget. So far, however, fans have not turned out en masse like they did for the first film which was a continuation of the story from the hit HBO show. With hardly a positive word spoken about the movie from critics or fans, many potential ticket buyers may have been dissuaded from seeing the movie and decided to save their money.

Get Him to the Greek, which is a spin-off of 2008's Forgetting Sarah Marshall, has managed to receive excellent reviews from critics but only earned $17 million on its first weekend, though that did make the movie number two at the box office behind Shrek.
The Ashton Kutcher/Katherine Heigl assassin-comedy Killers, which was not screened for critics before its opening, came in third place in its opening weekend behind Greek at $15 million, which is less than one-fourth of the film's total budget.
Looking forward at the rest of the summer there is hardly an original movie on the horizon. The A-Team, a remake of the 1980s television show, stars Liam Neeson and Bradley Cooper but is likely to fall victim to the same fate as the Starsky & Hutch remake. Opening the same weekend is The Karate Kid, starring Jaden Smith and Jackie Chan, that seeks to improve upon a classic 80s coming-of-age tale.
Yet another comic book adaptation comes in the form of Jonah Hex with Josh Brolin starring as a Civil War veteran who comes back from the dead to get revenge. Battling for the box office that weekend will also be Toy Story 3 which, like Shrek, is loved by moviegoers of all ages and is likely to upset Hex.
Further out this summer moviegoers will be inundated with more adaptations and sequels with The Twilight Saga: Eclipse, The Last Airbender and Predators, a re-envisioning/sequel to the 80s action flick with Arnold Schwarzenegger.
With the rather cold box office performances so far this summer, will studios and producers keep the pace with remakes and adaptations for the summer of 2011 or will they search out fresh material for moviegoers who have grown tired of stale products?