Sultry Star Mayra Veronica Exposes Love For Pinup Queen Bettie Page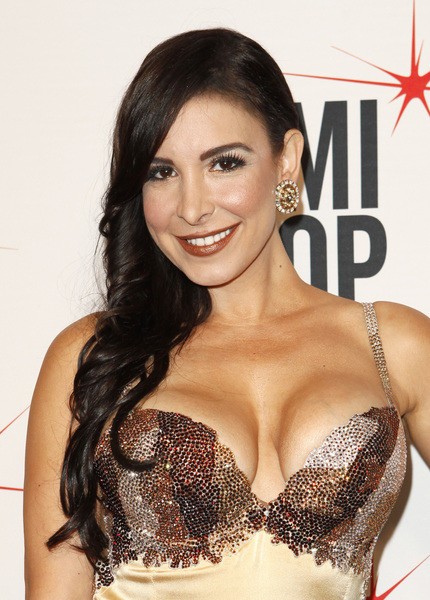 When Bettie Page Clothing recently chose Mayra Veronica to be their spokesmodel, it proved to be a perfect fit. Like the late Bettie Page, whose appropriately crowned the "queen of the pinups" for being the most photographed bombshell ever, the 33-year-old brunette beauty is a modern-day sex symbol in her own right. The Cuban-born model's never-ending curves have graced the pages of countless magazines, and it's of no surprise she was named the United States Marines' "Favorite Pinup Girl" and USO spokeswoman. And when she's not traveling overseas to entertain the troops, she records music to tantalize the senses, like the temperature rising "Freak Like Me." And while some may view Veronica as all body, there's more to this Latin star than her famous assets. Starpulse.com chatted with Veronica about joining Bettie Page Clothing, why she can't get enough of the pinup queen, and whether she'll ultimately make a grand debut in burlesque.
What prompted you to join the Bettie Page Clothing family as their spokeswoman?
Mayra Veronica: I remember being in college and writing a thesis report about the modern-day woman. I emphasized how important the feminist movement was in our evolution, because we had to become as tough as men to receive our equal rights. However, I also felt it was time to allow our inherent characteristics of softness shine through. With our equal rights we can now be the feminine, soft, spiritual, intuitive beings that we are. When I was writing this report I always envisioned a classy, sexy, extremely feminine being at the core of this new movement, where a woman was allowed to be a woman, without taking anything away from her independence, intellect, or charm. Pencil skirts and form-fitting dresses were at the forefront of my ideal modern woman.
Is their retro-inspired couture a new look for you?
Mayra Veronica: Pinup is not new to me, I feel it's who I have always been. Bettie Page Clothing's co-CEO Jan Glaser and designer Tatyana saw this in me as well, and reached out. I had already fallen in love with their brand, and was an avid customer. They saw how perfect this partnership would be, given, like Bettie Page, my involvement with our troops. I truly believe their stores are revolutionizing not just our fashion industry, but it's also at the forefront of a historical change in women's history. It is also at the forefront of bringing back the feminine in our species.

How did Bettie Page served as a major inspiration for you?
Mayra Veronica: I believe Bettie Page, the artist, was part of an era, searching to find that freedom of expression. She was the queen of pinups because it was all she did. Bettie Page was not about movies or music. She was a complete pinup and will forever be the queen of it. I believe Bettie, at some point, allowed stigma to get the best of her and decided to bow out gracefully from the industry. In hindsight I wish she hadn't. I wish she would have gone on in her old age to teach young girls the importance of that nature within us. Her art is an inspiration to me as a woman. However, I would have done a few things differently, beginning with not giving in to popular stigmata. Embracing her iconic status may have been a bit overwhelming, which could have been the reason why she retired early. I wish she hadn't, though.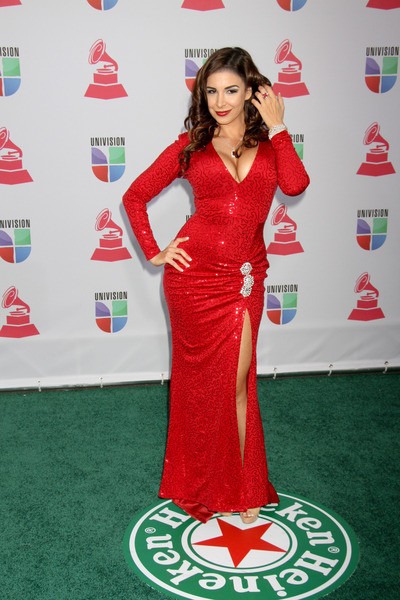 You've been named one of the sexiest women in the world and a favorite among the U.S. military for your photos. Do you see yourself as a sex symbol?
Mayra Veronica: I'm not sure if I see myself as a sex symbol, but I do agree the world does. Few people know I created that persona. A sex symbol possesses something you cannot quite put your finger on. All you know is that you feel it the minute they walk in a room. I knew I had that. Later on I realized it had more to do with my soul than with my physique. Those with an appealing physical shape are said to be sex symbols, but those with obvious talents and knowledge are also said to be the latter. Truth be told, it's actually that something you can't describe that makes someone a sex symbol. Few people know I completely created Mayra Veronica from scratch. I was simply a little plain kid with very big dreams who learned how to utilize universal laws in my favor, and who clearly went after them. I love my fans and know my pictures will live on way after I do.

What has been your experience like visiting the troops in Iraq?
Mayra Veronica: I have to say visiting the troops has been the best experience of my life. The sense of gratitude you come back with is insurmountable. Seeing our soldiers risk daily for us is humbling, to say the least. I have seen a sense of brotherhood not found anywhere else in the world, a sense of respect of honor and true dignity. They are true heroes. Visiting the hospitals in Germany made me realize how grateful we need to be and how blessed we are. I discovered so much more goes into being a sex symbol. A sense of speaking one-on-one with many of these young men and women, it's a surreal experience. One I would not trade for the world.

What are your thoughts on other modern pinups, such as Dita Von Teese, who are also inspired by Bettie Page and incorporate that old school glamour look into everyday wear?
Mayra Veronica: I absolutely love Dita's work. She too, has been an inspiration for me when it comes to pinups. The difference being, Dita holds truer to the old school pinup in her shows and image. I like to think I have revamped the era into a new movement for today's woman. I believe with the help of the Bettie Page Clothing line, I am taking our young women into a new age of sexiness and class, incorporating intellect, style, and soul in each article of clothing.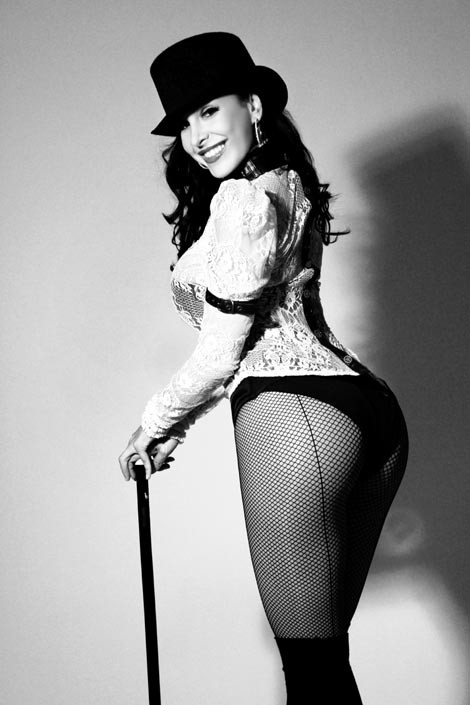 Any chance you'll do burlesque yourself?
Mayra Veronica: I have in the past, although not as PG as we're intending the future shows to be *laughs.*