Sultry Penelope Cruz Pulls An Angelina Jolie Leg Pose At TIFF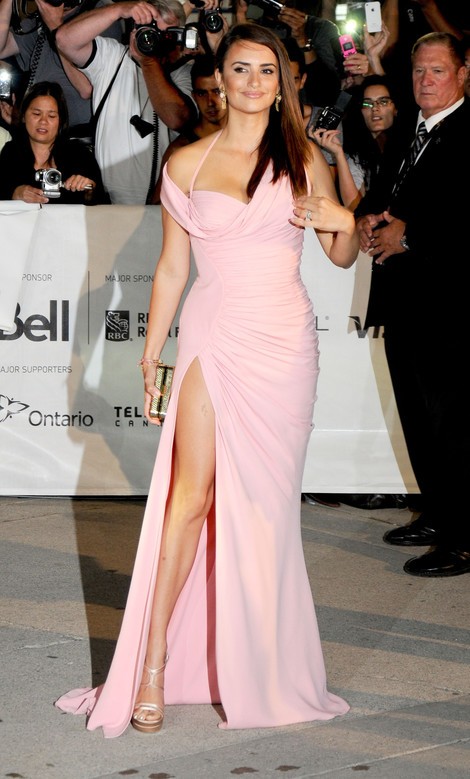 Penelope Cruz attended the "Twice Born" premiere at the Toronto International Film Festival (TIFF) on Thursday wearing a pale pink dress with a large slit up the right side.
While this style of dress has always been popular, Angelina Jolie made the look even more famous after flaunting her limb in a black velvet gown at February's Academy Awards. If you've got it, flaunt it! And Penelope is certainly able to do it.
In the star's new film, a single mother brings her teenage son to Sarajevo, where his father died in the Bosnian conflict several years previously. Emile Hirsch also stars.
See more photos of Penelope at the film festival...