'Suits' Star Patrick J. Adams Talks New Season Transformations, Relationships & More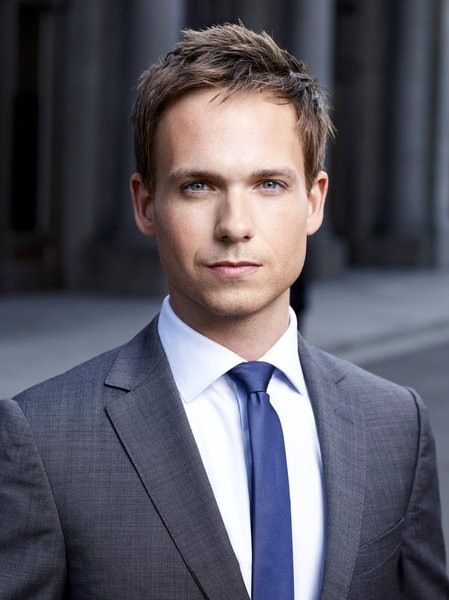 Starpulse recently got a sneak peek of the second season of USA Network's "Suits" and a behind-the-scenes tour of the set in Toronto, Canada.

We chatted with Patrick J. Adams (Mike Ross) about the new season and what to expect with his love life (hint: it's hot!), the introduction of Hardman to the office, and how he really felt about impersonating Sylvester Stallone.
Mini spoiler alert: "Suits" wouldn't be the show it is if Mike got kicked out of the firm for lying about going to law school. So what does happen? "The stakes of me getting kicked out kind of settle for a bit because we know we have a stronger team with Jessica on our side," Adams explained. "There's a great story line with Harvey and him dealing with this sort of past thing that's coming up to haunt him again and so we're all kind of rallying around him."
When pressed about Mike's relationship with Rachel (Meghan Markle), Adams wouldn't get too specific, but he said, "Hot.  Yeah, it's on.  It's off.  It's on.  It's off.  I hope it's on." He added, "I think there's always going to be an interesting relationship there and a struggle for me to impress her and, you know, even though she's accepted me for the time being it's because she was strong armed to it."
He added that fans shouldn't expect them to become a real item too soon. "You don't want them together too fast because then they're together and then what?...You've got to find that perfect timing like in life when two people can - can come together and it actually works," he explained.
In addition to Rachel, Mike also gets closer to his mentor Harvey (Gabriel Macht) this season.  "It's a complicated relationship, it's a complex relationship.  I get the impression that we're getting to the point where they're both just so embedded in each other, they're involved in each other's lives for better or worse...one goes down the other goes down.  Like it or not."

He added, "There's a mutually beneficially sort of symbiosis going on between these two guys."
Throwing a wrench into the office this season is the apparance of Daniel Hardman (David Costabile), a partner at the firm who was absent until the last couple of episodes in season one. "Hardman comes in and we have this presence that could be potentially threatening to everybody," Adams explained. But Hardman's role may be surprising.  "It's not like he's Darth Vader and we all just want to destroy him.  I mean he might actually be in the right.  Let's face it, I am not - I didn't go to law school, I'm a liar, I'm in this office in a capacity that is not entirely legal.  And so I think there'll be a lot of interactions there as far as how I'll be used to take him out.  I don't know.  I don't know.  We'll see.  I hope..."
And let's not forget Adams' channeling Sylvester Stallone in one of the multitude of movie references used on the show. He says it wasn't one of his finer moments.  "The Sylvester Stallone thing, that wasn't like, 'Hey let's pretend I'm bad at doing a Sylvester Stallone.' That was like legitimately me on the phone in New York shooting that scene going I don't know how to do this, I can't do this. " Well, he did and we loved it - bad impression and all.
Tune in to the second season of "Suits" on Thursday, June 14, at 9/10 central.
Adams showing off the set of "Suits" in Toronto