'Suits' Season 2.5: The Cast Speaks Out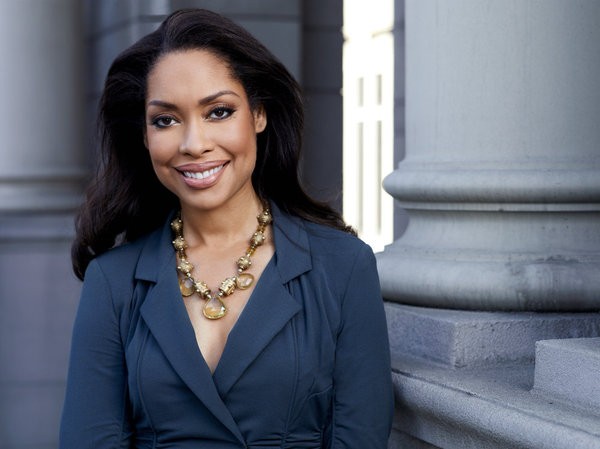 Meghan Markle, alias sassy paralegal Rachel Zane, admitted that she's "shocked" by the immense popularity of Suits. "The fact that we're going into a third season, that people are so supportive, not just in the States but internationally, it's just mind-boggling," she said. "I'm just so happy and I work with the best people. I can't ask for anything better."
"Even if I wasn't on the show, I'd love the show," she continued. "I love the writing on the show. I love how the characters are built. so every script is such a treat. I would assume how the viewers feel when they watch an episode, for me [that's] how it feels when I read the script." (It was later revealed during the evening's panel discussion that she doesn't watch the show when it airs.)
Who does she love other than Rachel? "I love Donna's character so much and I root for her," said Markle, who is close friends with Sarah Rafferty in real life. "And Louis Litt, always such a character, so I can't wait to see what's going to happen to him."
As far as what she's most excited about in the remainder of the second season, "I am so proud of the growth that you find in Rachel," she explained. "They're a very heavy six episodes for Rachel, bigger than I've had on season one or two. I'm really proud to see what the writers have given me as an actor to be able to do. To see her grow with love, and work, and family. It's a lot for her."
Presiding over everything and everyone is Jessica Pearson, played by the impeccable Gina Torres. Comparing Jessica to the other popular roles on her lengthy resume, "I always say higher heels and no weapons," quipped the actress. "But she is just as strong, She is just as badass. She as just as authoritative and in command as any of my fans' favorite characters might be. There's certainly a comfort and there's always room for growth and challenges. I would have to say that Jessica Pearson came around at just the right time."
Even with her previous experience with cult hits, she's still surprised by the breakout success of Suits. "I try to work in things that I enjoy and I'm passionate about, but I don't know if anyone else is going to be passionate about it," she explained. "It is a great blessing and it is fantastic that people have come and they're staying."
"I am proud of it as a whole," she said of the remainder of the season. "I am proud of the work that I've done with all of these fantastic actors that I get to play with. It's up to you guys now."
And she's also proud of her colleagues. "Really the biggest gift, it's not just the character, it's not just the words that I get to say, but it is the company that I get to keep," she said.