'Suits' Recap: 'Buried Secrets'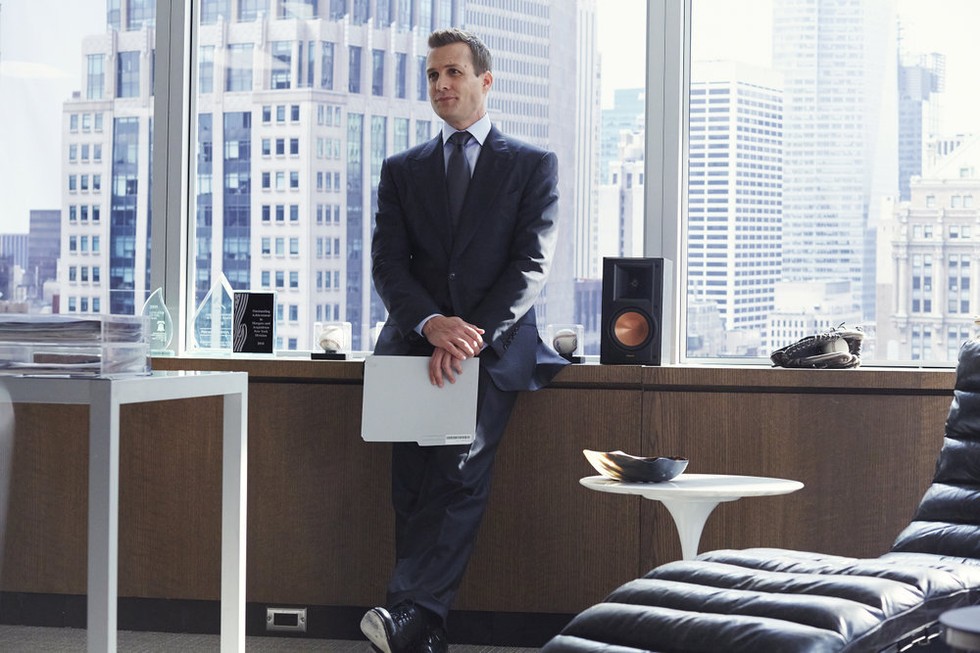 It's always a pleasure when Suits is on TV. Now we get to enjoy the last six episodes of season three, before we all run out and pre-order the DVD so we can rewatch them another half-dozen times. This show is that good; it's complex, captivating and completely addictive.
"Buried Secrets" picks up with Mike and Rachel having another of their cute couple moments while she mocks his furniture. This is her way of telling him that she wants to take him up on his offer of living together. Meanwhile, Harvey and Scottie are doing their best at coupledom, too, as Scottie seems poised to join Pearson Specter. It's nice to see everyone happy. Yet it's almost a false sense of happiness, because we know not all will remain well in the Suits world. As Harvey points out to Jessica, "You've had three name partners in two years." Way to call yourself out there, show.
Mike tells Harvey he wants to jump on one of Harvey's cases, but Harvey declares it "not worth our time," because the opposition's in-house lawyer already negotiated a settlement. Mike tells him that the lawyer is Nick Rinaldi, the man who screwed with his family, and Harvey lets Mike loose. Elsewhere, Louis is having an "epiphany" that Mike may not have gone to Harvard, and understandably, he's not a happy man.
Jessica tells Scottie that Harvey has convinced her that she deserves to be part of the firm, and the two begin to negotiate the specifics of her contract. "The name of the firm is Pearson Specter. It's changed too many times and it's not going to change again," Jessica warns her, though she adds that she'll never say never. She knows Scottie wants her name on the wall, and how committed Scottie is to her new firm. She wants Scottie to buy into the firm up front.
This prompts Scottie to walk into Harvey's office and ask him to clarify what he wants from her; he replies that he wants a relationship, but isn't ready to give her a ring. She responds by revealing that she had an offer from a Chicago law firm, and the music underneath his moment tells us we're supposed to take this as a Serious Moment. To us, it kind of reads like a guilt trip.
After Mike has way too much fun chewing out Rinaldi on the street, he returns to the office to find that Harvey wants to sit in on his deposition. "Why are you babysitting me?" he asks. "I'm not babysitting you. I want to watch you kill this guy. That's why I brought snacks," quips Harvey.