'Suits' Finale Recap: Harvey And Rachel Make Relationship Moves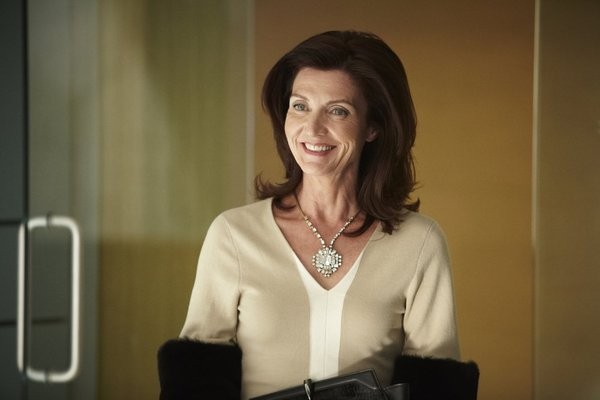 Harvey and Ava have a terse conversation in the Pearson Darby Specter conference room, with her accusing him of intimidating people and looking for apologies Harvey has no intention of giving. She's as irrational as ever. After she leaves, Tanner shows up for his scheduled deposition of Harvey, with Scottie and Jessica there to keep the two from punching him in the face again. Sadly, there is no face-breaking involved, even after Tanner takes another very cheap shot at Harvey by bringing up Scottie's former engagement and how she didn'tmenti on that she was engaged back when she and Harvey first slept together in Season 1's "Play The Man." What we do get is Gabriel Macht doing the best angry face in the history of television.
After the deposition, Harvey and Scottie have a fight in his office, with Scottie ticked off that Jessica tried to send Harvey to cut a deal at the beginning of the episode. At least Mike and Jessica are making up, with Mike telling Rachel that should she choose to attend Stanford, they'll beat the odds.
The next morning, as Louis realizes his relationship misstep, Tanner and his nine pounds of hair gel try to get Scottie to turn on Harvey. When she refuses to betray him again, Tanner decides to go after her next, which leads into another way too personal deposition in which he accuses her of setting the entire Pearson Darby merger up out of her anger at Harvey. Furthermore, he shows her a signed affidavit from Stephen Huntley claiming that Scottie knew everything. Donna and Mike get to see the deposition afterward, which prompts Donna to ask Mike to get her into jail to see Stephen. She wants to protect Harvey by protecting Scottie from Stephen's false accusations. "He may not know how he feels, but I do," she tells Mike.
Left alone in a room with Stephen, Donna pretends that she's trying to reason with her ex-boyfriend. In reality, because all conversations except attorney-client ones are recorded when you're in custody, she's getting him on tape admitting to fabricating the contents of his affidavit. It's been said many times, but let's say it again: never, ever, ever underestimate Donna Paulsen. She's just as dangerous as Harvey or Jessica.
While she passes this information to Harvey, who shoves it in Tanner's face to no avail, Jessica shocks a breakfast-eating Mike by turning up at his dive of an apartment. She confronts him about telling Rachel his secret, and tells him that he's going to get her to sign an affidavit saying that she knows Mike is a fraud, or risk losing his job. When Mike brings this development to Rachel, he tells her that he thinks the only way out is for her to go to Stanford.
Harvey is drinking when he tells Scottie that their choices are to settle the lawsuit or expose her to further humiliation. "I can't stand to see them come after you," he says, admitting that "I can't take it." His momentary emotional outburst convinces her to play along with his next move, which is convincing Ava that her real issue is with Edward Darby.