Suge Knight Sentenced To Three Years' Probation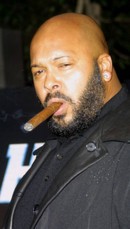 Rap mogul Marion 'Suge' Knight has been sentenced to three years' probation for driving on a suspended license.

The former Death Row Records boss' truck was impounded in February after cops stopped him in Beverly Hills, Los Angeles and realized he didn't have a legal license.

Knight pleaded no contest to the charge and he's now been sentenced to 36 months unsupervised probation, reports TMZ.com.

It's not the first time the hip-hop heavyweight has driven into legal trouble - he spent a night behind bars last December after he failed to show up at court in relation to a charge of driving on a suspended license and running a stop sign. He was later released with a citation.