Style Watch: Rihanna Rocks Blue Lipstick, A Sheer Blouse In London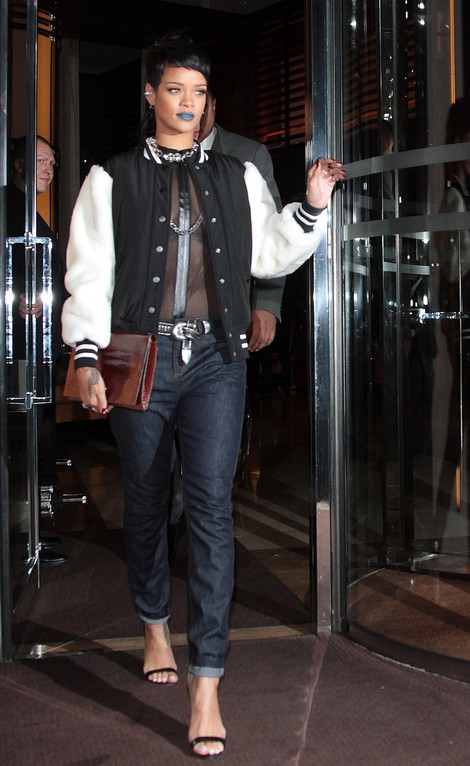 We spotted Rihanna leaving Nozomi Restaurant after having dinner in London, England, on Tuesday. The singer wore a sheer blouse that revealed her black bra underneath it, a baseball jacket, and dark jeans.
The Barbadian beauty, who is currently sporting a pixie cut, opted for slate blue lipstick. While some gals would look like a corpse in that color, she managed to make it work.
Rihanna also wore several pieces of jewelry, including a chunky chain necklace and multiple rings on her fingers.
The pop star has recently been linked to rapper A$AP Rocky. The pair have been friends for a while and reportedly got closer in recent months while he joined her during her "Diamonds" world tour as a support act.
Rihanna recently made her mark in the 2014 Guinness World Records book. She earned the title "Most 'Liked' Person on Facebook."