Style Watch: Pregnant Fergie Looks Like She Raided Steven Tyler's Closet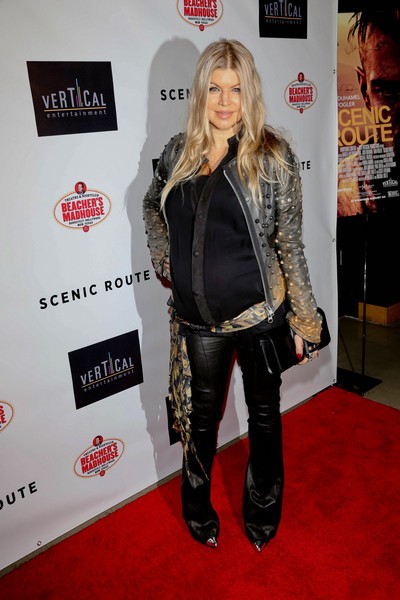 Fergie attended the "Scenic Route" premiere in Hollywood on Tuesday, and she looked more like a rock star than a pop star at the event.
The pregnant Black Eyed Peas singer channeled Aerosmith rocker Steven Tyler with a scarf wrapped around her waist, black leather pants, and a studded leather jacket. She completed her look with pointy, silver tipped shoes.
Fergie, 38, and Josh Duhamel, 40, are expected to welcome their new little one in September, and the actor couldn't be happier.  The singer recently told E! News: "He sings and talks to my belly all the time. He's very complimentary. I'm very lucky that he's really good to me. He's going to be an amazing father. He's got natural parenting instincts. And he wanted to knock me up on our first date."
Meanwhile, the singer, who was born Stacy Ann Ferguson, has legally changed her name to Fergie Duhamel.
Check out more photos of Fergie...