Style Watch: Natalie Portman Is A Silver Siren At 'Thor: The Dark World' London Premiere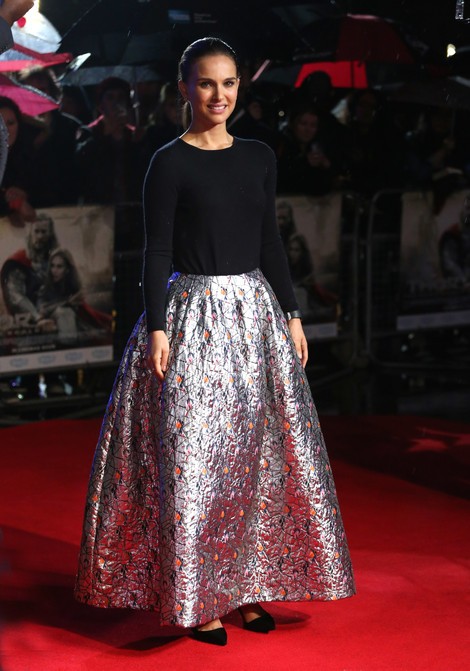 Natalie Portman looked gorgeous at the London premiere of her upcoming film "Thor: The Dark World." The actress braved the rainy weather in a billowing metallic skirt with a long-sleeved black blouse. She slicked her hair back in a low ponytail.
Portman recently confessed she envied her British "Thor" co-stars for being able to live and work on the film in England.
She told Bang Showbiz: "American actors, we end up like gypsies - movie to movie, moving cities every time. But you can have such a fulfilling, wonderful, rich career here between the theater, the TV, and the film all in one place. It's pretty cool to get to live and work in the same place."
In the film, Thor (Chris Hemsworth) embarks on his most perilous and personal journey yet, one that will reunite him with Jane Foster (Portman) and force him to sacrifice everything to save the world.
"Thor: The Dark World" hits theaters on Nov. 8.
Check out more photos of Natalie...