Style Watch: Lady Gaga's Pepto Bismol-Colored Outfit Is Hard On The Eyes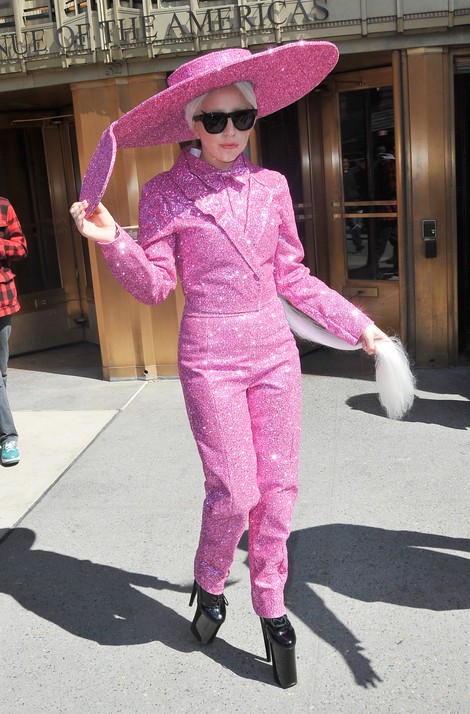 Lady Gaga wore a hot pink, glittering ensemble while leaving Z100 Radio Station in New York City on Monday. Known for pushing the boundaries of fashion, the singer was head to toe pink, except for her black platform heels.
The pop star recently made headlines after she performed at the SXSW Festival with a vomit artist, which singer Demi Lovato claimed was "glamorizing eating disorders."
Gaga, who suffered from an eating disorder for over 10 years, defended herself, telling E! News: "This performance had absolutely nothing to do with any eating disorder, and we never intended for it to be taken that way. I'm really proud of the performance and really stand by the message of rage and pain that we were trying to express in that moment."