Style Watch: Kim Kardashian Wears Big Granny Panties Under See-Through Lace Dress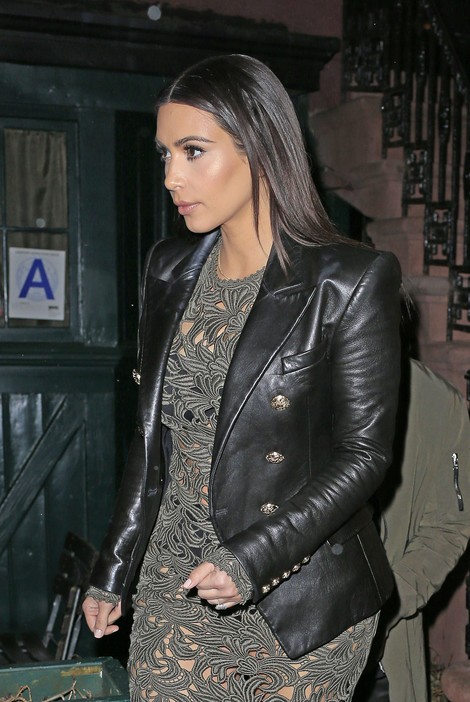 Kim Kardashian opted for comfy underwear last night as she stepped out for "The Late Night With Seth Meyers Show." The "Keeping Up With The Kardashians" star wore a big black pair of panties and a matching bra underneath her lace, see-through dress.

Kardashian, 33, eschewed sexy lingerie for something a little more old fashioned, but she somehow managed to pull it off.
The reality star recently made headlines after she and her rapper fiance Kanye West landed the cover of Vogue magazine. Many criticized editor Anna Wintour for giving the coveted spot to Kardashian, who was estatic over the news that she would be pictured on the cover.
She told Meyers during her interview: "I knew it was happening of course, but I didn't know it would be the cover. I'm just so honored... Kanye's the first rapper, I'm the first reality star, we're the first interracial couple."