Style Watch: Jwoww & Amber Rose Wear Gigantic Jewelry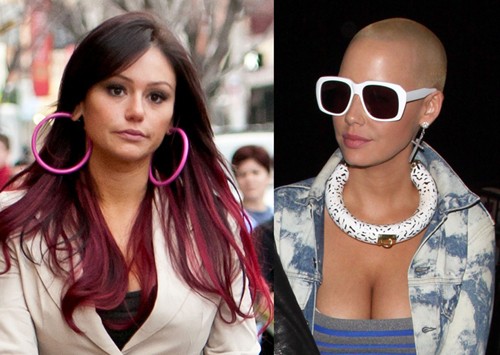 Jenni "JWoww" Farley wore gigantic pink hoop earrings and a matching bracelet while picking up her dogs from "K9dergarten" in Jersey City yesterday.
The "Jersey Shore" star showed off her pink and brown hair and wore ripped jeans, knee-high beige boots, a matching blazer and black t-shirt.
We also spotted Amber Rose wearing a huge white necklace yesterday as she left The House Of Blues after attending a Guns N' Roses concert with her boyfriend Wiz Khalifa. We don't know what's more show stopping: her jewelry or her neon yellow shoes!
What do you think of the large accessory trend? Would you wear gigantic pieces of jewelry?
Check out more photos of the ladies...