Style Watch: Johnny Depp's Girlfriend Amber Heard Wears A Sexy Skirt With Thigh-High Slit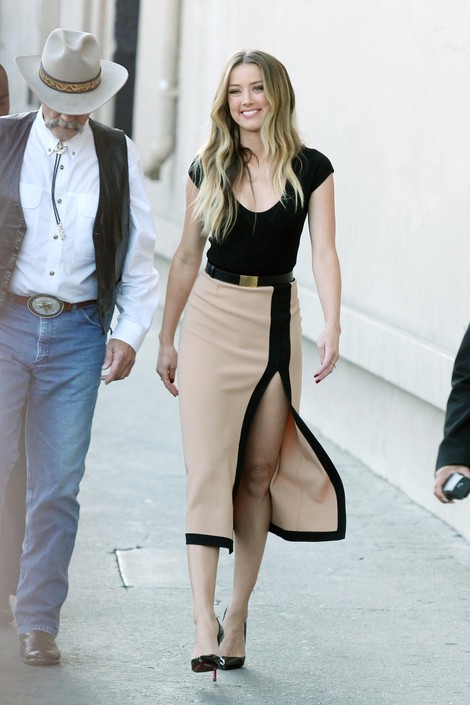 Amber Heard showed off her legs in a skirt with a thigh-high slit while arriving at "Jimmy Kimmel Live!" in West Hollywood, Calif., on Wednesday.
The actress is currently dating Johnny Depp, and the pair recently stepped out hand-in-hand for the premiere of "The Lone Ranger."
She told Flare magazine last month: "I guess I could not hold hands with who I want to, but what kind of life would that be? I don't want to change just because people are watching."
Heard and Depp met while filming 2011's The Rum Diary. Last year, Depp split with long-time partner Vanessa Paradis after 14 years together. Heard, who's bisexual, came out as a lesbian at gay rights advocate GLAAD's 25th anniversary bash in 2010.
Heard stars in the upcoming movie "Paranoia" about Adam Cassidy (Liam Hemsworth), a smart young executive  who is fingered for corporate malfeasance and ordered to infiltrate a high-tech rival.
The film hits theaters on Aug. 16.