Style Watch: Demi Lovato Rocks Blue Hair Just In Time For Halloween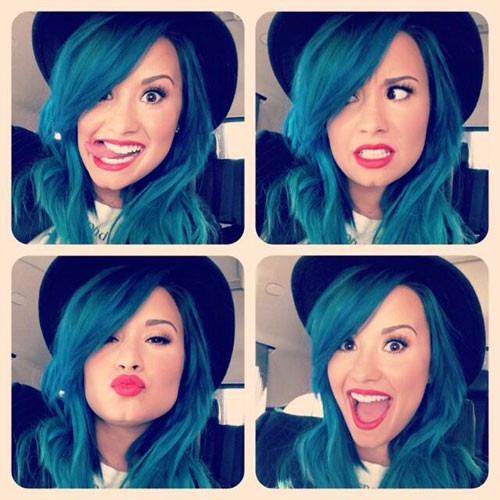 Demi Lovato has taken a page out of Katy Perry's playbook and dyed her hair varying shades of blue. We spotted "The X Factor" judge at ABC studios after appearing on Katie Couric's TV Show in New York City yesterday.
She tweeted her new look on Thursday with the caption: "Blue hurr, don't curr."
The star is definitely a big fan of Halloween. Earlier this week, she posted images of her funky manicure, which included eyeballs, Frankenstein and skulls on her fingernails.
The singer/actress also uploaded photos of what appeared to be ghoulish decorations in her house. "I guess you could say I'm excited for Halloween...." she said of the creepy skeleton images.
Lovato has been nominated for a YouTube Music Award - "Video Of The Year" for "Heart Attack." The first-annual event will take place in New York City on Sunday, Nov. 3.