Style Watch: Celebrities Fragrances Dominate The Market

Jennifer Aniston and Mary J. Blige recently joined the ongoing list of celebrities who launch their own personal fragrances. It seems you haven't really made it unless you make an attempt to market your scent in a bottle (or publish a book).
Celebrities have the power to create, or at least have someone else create, anything to promote their name and rake in more money. Clothing, shoes, bags, restaurants and perfumes are just a few ways celebrities brand themselves.
But who started the celebrity fragrance trend? It certainly wasn't Jennifer Lopez or Paris Hilton.
Elizabeth Taylor has launched three perfumes over the past 20 years: "Passion," "White Diamonds," and "Black Pearls" made her millions of dollars. Her top-selling perfume, "White Diamonds," is one of the top-selling brands over the last decade.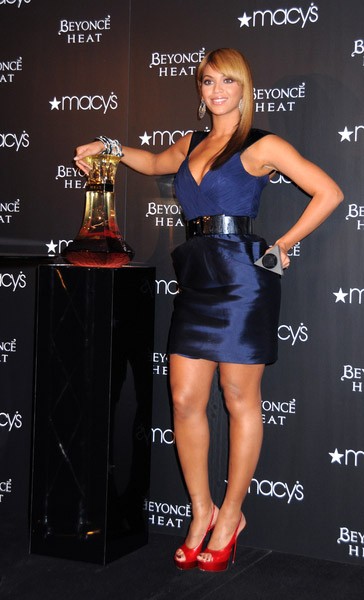 Don't forget about 80's pop sensation Debbie Gibson, now all grown and referred to as Deborah Gibson, who launched "Electric Youth" in 1989. Every young girl made their mom run out to the local KMart or Bradlees to pick up that fruity scent in the hot pink and green bottle so they too could smell like their teen idol.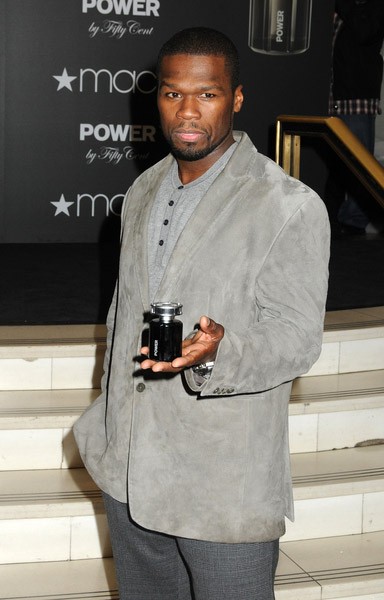 Jennifer Aniston just recently launched her scent, first titled "Lolavie," now simply called "Jennifer Aniston" along with a string of sexy ads for the perfume. We're sure once Angelina Jolie gets word of this, she may have to outdo Jen's smell in an attempt to lure a few Team Aniston's back over to Team Jolie.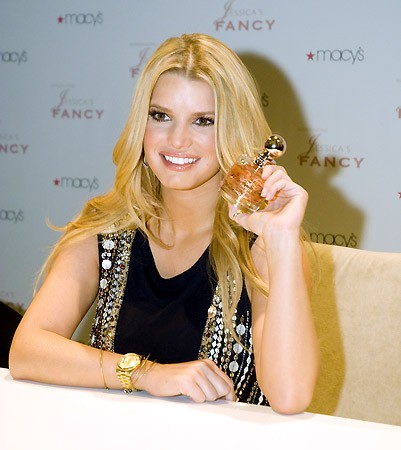 Singer Mary J. Blige will sell her perfume "My Scent" exclusively on HSN. Mary told CNBC last week that she will also advertise her scent through social networks but plans on doing things differently than other celebrities with fragrances. She said she put her life into this bottle and was in the lab daily and wanted to make sure that people were getting Mary, not just a bottle of perfume.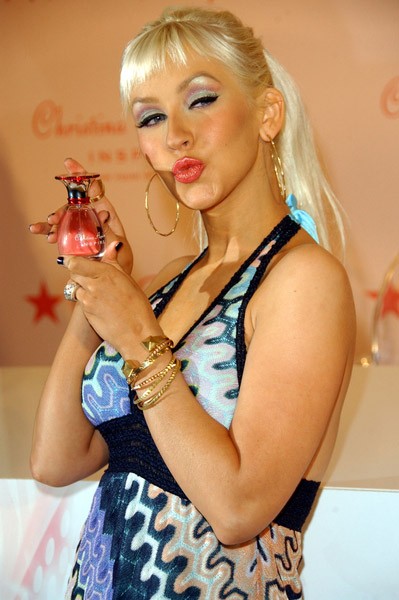 Besides these four talented ladies, the list of celebrities with fragrances range from athletes to singers to reality show stars: 50 Cent, Ashanti, Avril Lavigne, Beyonce, Britney Spears, Victoria Beckham, Antonio Banderas, Ashley Judd, Carmen Electra, Catherine Zeta-Jones, Celine Dion, Jeff Gordon, Derek Jeter, Maria Sharipova, Pamela Anderson, Michael Jordan, Kim Kardashian, Kate Moss, Kimora Lee Simmons, Naomi Campbell, Carlos Santana, Cher, Enrique Iglesias, Faith Hill, Jennifer Lopez, Jessica Simpson, Leona Lewis, Sienna Miller, Kat Von D, Paris Hilton, Kylie Minogue, Eva Longoria, Halle Berry, Hilary Duff, the Olsen twins, Raven Symone, Reese Witherspoon, Sarah Jessica Parker, Queen Latifah, Mariah Carey, Michael Jackson, Prince, Shania Twain, Usher and Tim McGraw.
They all have fragrances with their name plastered on the bottle.
Some scents are questionable, some are sweet, and some are most likely on the cosmetic counter shelves just to keep up with the celebrity branding trend.