Style Stars Of The Week: Natalie Portman, Mila Kunis, And Alessandra Ambrosio!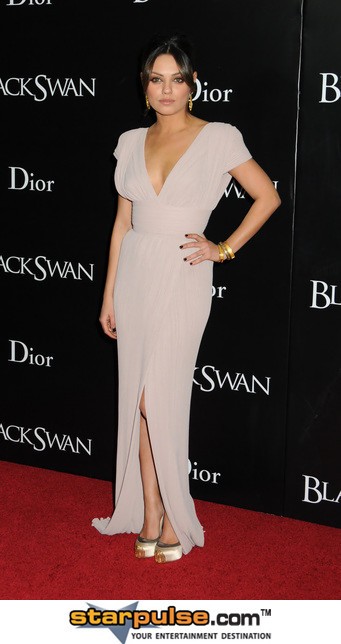 What better way to make you feel bad for gorging on Thanksgiving treats than to show you a gallery of beautiful women looking good over the past week? Here are the Style Stars of the last seven days:
Mila Kunis looked spectacular while at the New York premiere for her new movie Black Swan. She wore a classy light-colored dress with a knee-high split, along with plenty of gold jewelry.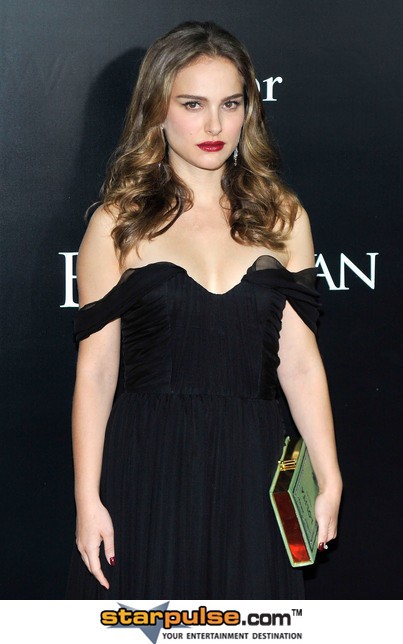 Kunis' in-movie rival Natalie Portman was wearing something in complete contrast; opting for a black dress with shoulder straps teased off the sides of her arms. Her blood-red lips really highlighted her, well, dour expression.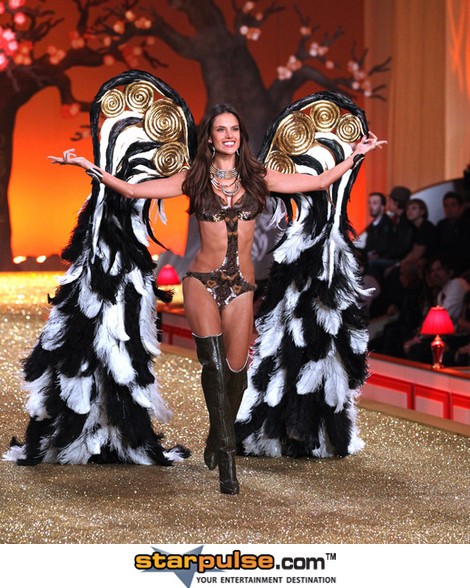 Alessandra Ambrosio rocked the Victoria's Secret fashion show Tuesday night in an extravagant number featuring huge black and white wings as well as thigh-high boots. Then there was the one-piece she had on, which was designed to cover the bare essentials, her belly button, and little else. More hot photos from the Victoria Secret fashion show can be found here.
So who was your fashion star this week? Tell us in the comments below.
Click for more great Natalie Portman pictures:
Click for more great Mila Kunis pictures:
Click for more great Alessandra Ambrosio pictures: