Style Scoop: Copy Ke$ha's Ear Bling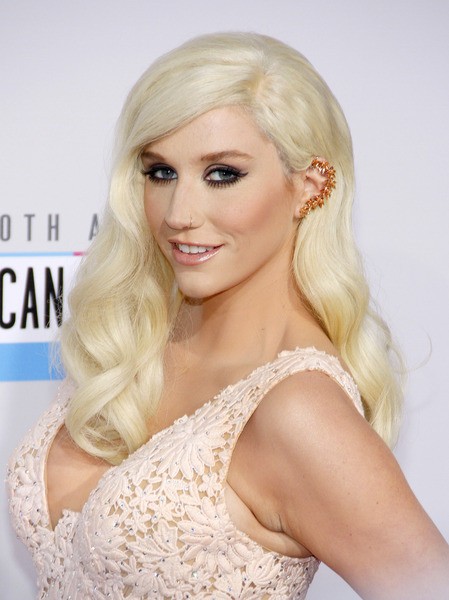 Ke$ha ditched her otherwise harsh outer exterior for a dip in the glamorous as she channeled 'Old Hollywood' with loose waves and lush lashes on the red carpet at the 40th Anniversary American Music Awards.
Yet, in all Ke$ha fashion, she had to throw a little bit of edge into her look, hence: the ear bling. Want to take a walk on the wide side too? Well, designer Joanna Laura Constantine's Swarovski Crystal Earrings Ai06T which retail for a cool $195 will have you copying her look in a flash.
Starpulse wants to know, would you wear these?