Stuntwoman Injured While Filming 'Transformers: Dark Of The Moon' Wins $18.5 Million Settlement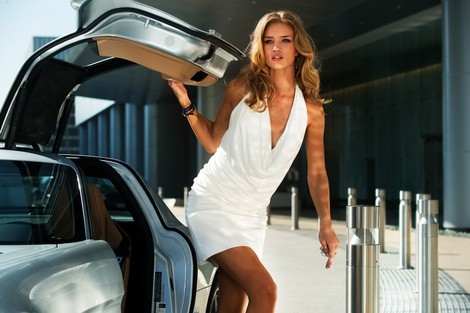 Movie extra Gabriela Cedillo has reached settlement worth $18.5 million with the producers of Transformers: Dark Of The Moon.

The stuntwoman was driving a car in a scene while filming the action epic when a cable holding another vehicle snapped and struck her in the head, slicing open her skull and leaving her partially paralyzed and brain damaged.

The accident happened on September 1, 2010, and Cedillo ended up having to have part of her skull removed. She now suffers from seizures and memory problems and has lost the sight in one of her eyes.

Cedillo, a Chicago native, was airlifted after the accident and taken to a hospital in Indiana for emergency surgery. Bosses at Paramount Pictures and DreamWorks Studios - the production companies making the film - vowed to cover all of the daredevil's medical bills, which amounted to over $350,000 according to TMZ.com, but had failed to do so up until now.

Indiana's division of OSHA (Occupational Safety and Health Administration) investigated the accident scene and the set of the Michael Bay film and determined that the filmmakers were not to blame for the "unfortunate" and "unforeseeable" incident.