Stuffmagazine.com's 'Songs That Remind Us of Movies'

For us, certain songs will always be linked to the movies in which they appeared. In some cases that's a good thing - you will never be able to hear
Misirlou
by
Dick Dale
& His Del-Tones without thinking of
Pulp Fiction
again, will you? In others, the memory isn't so good:
I Say a Little Prayer
by
Dionne Warwick
was featured in
My Best Friend's Wedding
. Unfortunately it was sung by the cast. Here are
Stuffmagazine.com
's songs that will always be connected to a film, for better or worse:

Song:
(I've Had) The Time of My Life
, by
Bill Medley
and
Jennifer Warnes
Movie:
Dirty Dancing
Patrick Swayze
always does the last dance of the season, and that year was no exception. We don't know exactly why we've seen this movie as many times as we have, but every time we hear the song from the last scene we get the urge to fluff our hair, put on some very tight black clothes and swing a pre–nose job
Jennifer Grey
around like a burly German Olympian in the hammer throw.

Song:
Misirlou
, by
Dick Dale
& His Del-Tones
Movie:
Pulp Fiction
Probably the most obvious of all the songs on the list, this one was a surf cult classic before
Tarantino
ever laid his neurotic little ears on it. Now it serves as a reminder of how long it's been since
John Travolta
became the captain of the lame police.
Song:
Corona
, by
Minutemen
Movie:
Jackass: The Movie
(and
TV show
)
The twangy guitar intro and quirky rhythm have become synonymous with
Knoxville
and the gang's wacky antics. But before that it was an ode to the band's favorite clearish-yellow brew. For those of you who aren't familiar with Minutemen, they were a California-based punk/hardcore band that sounded a lot like
Hüsker Dü
. They had a singer and lyrics and everything!

Song:
Canned Heat
(
Music Video
), by
Jamiroquai
Movie:
Napoleon Dynamite
Unless you're a fan of Euro-soul-jazz, or you really liked that crappy
Virtual Insanity
(
Music Video
) song, you probably didn't really know this song before Napoleon did his dance. Now, no high school talent show or lame Halloween party can take place without this scene being reenacted. At least it keeps Jamiroquai in silly hat money.
Song:
Unchained Melody
, by
The Righteous Brothers
Movie:
Ghost
It only took
Patrick Swayz
e and
Demi Moore
the length of this song to further prove that there's absolutely nothing sexy about making pottery.
Song:
I Say a Little Prayer
, by
Dionne Warwick
Movie:
My Best Friend's Wedding
There are a few reasons we think of this movie when we hear this song. The first is because they sing the song in the movie. The second is because they're both extremely s$%#y.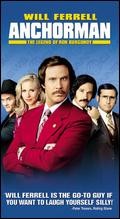 Song:
Afternoon Delight
, by
Starland Vocal Band
Movie:
Anchorman: The Legend of Ron Burgundy
Ron Burgundy truly made us understand what love was like. And
Steve Carell
really impressed us with his ability to hit the girlish high notes. On a side note, you might also remember this one from
PCU
when
Jeremy Piven
(who mysteriously had less hair than he does now) used it to torture a party full of sticks in the mud. Oh, and it was pretty darn funny on
Arrested Development
, too.
For the complete list (with videos!), check out
Stuffmagazine.com
's article
here
.