Students Don't Want Robin Thicke Singing His 'Misognynist Music' At Boston University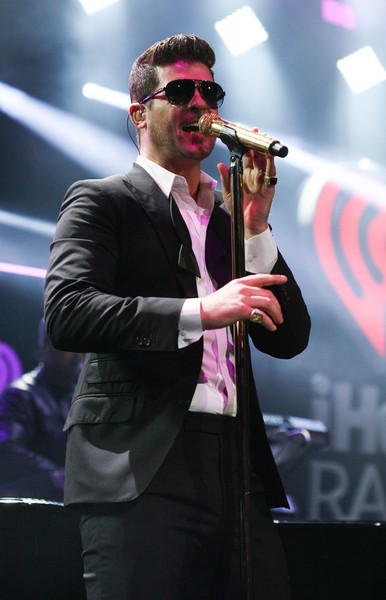 Boston University students have started an online petition asking school officials to cancel Robin Thicke's upcoming concert.
 
Members of the Humanists of Boston University started a petition because they dislike the singer's "sexist lyrics" and want his March 4. gig axed.
 
The petition reads, "It is a dishonor to our feminist history to symbolically idolize Robin Thicke by allowing him to perform his misogynist music at our university... Blurred Lines celebrates having sex with women against their will."
 
As of Thursday, about 1,400 students signed the petition; however, a school official told The Huffington Post that it is unlikely to be cancelled because the administration had no part in booking the show.