'Strike Back': Your First Look At Cinemax Season 4!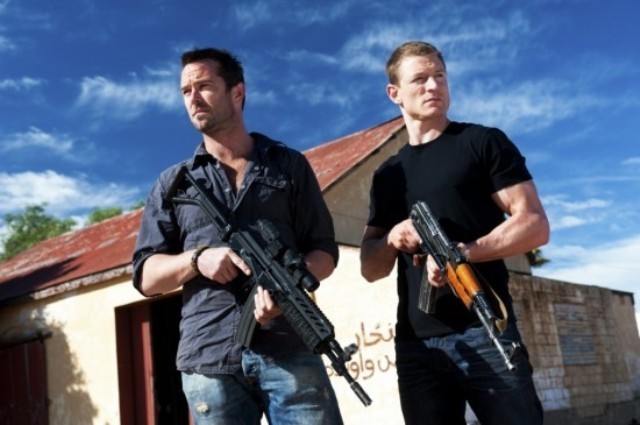 We know you've been missing Michael Stonebridge and Damien Scott (heaven knows we have!). But while the new season of Strike Back won't premiere until summer 2015, the folks at Cinemax are making the wait easier with this first-look clip at what we can expect when the guys storm back.
Stonebridge (Philip Winchester) and Scott (Sullivan Stapleton) are in Thailand this time around, and as you'll see in the video, they're rejoined by boss Lt. Col Philip Locke (Robson Green) and trusty teammate slash Scott's sort of girlfriend Sgt. Julia Richmond (Michelle Lukes). In true Strike Back fashion, bullets are flying, things are on fire, and everything looks awesome.
Plus, you'll get a glimpse at the moment Philip Winchester calls "probably the scariest thing I've done on Strike Back." How's that to get your blood going for a new season?
If you want to check this out on your TV screen, it will also air tonight during Cinemax's broadcast of The Knick, which currently has Strike Back's timeslot at 10 PM ET/PT.
Cinemax season four of Strike Back returns in summer 2015. If this video has you amped up for more, you can also check out 6 Things Strike Back Fans Should Watch Before Cinemax Season 4.