'Strike Back': Preview Tonight's All-New 'Episode 28'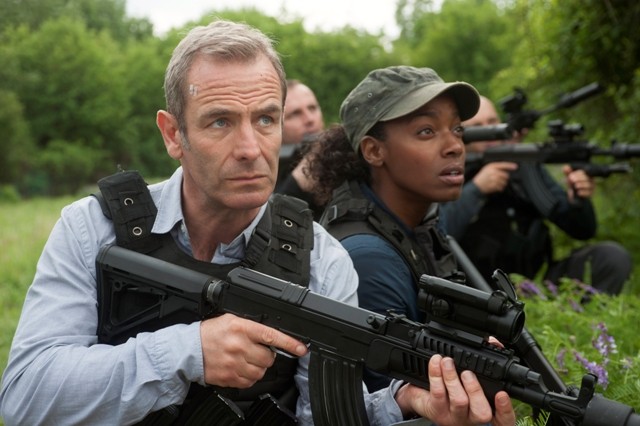 There are just three weeks left before Strike Back finishes its third season. BFTV brings you an early glimpse at tonight's 'Episode 28,' with a pair of new video clips courtesy of our friends at Cinemax.
Everyone has something to be worried about this week: Damian Scott (Sullivan Stapleton) is still trying to find his way out of Russian prison. Section 20 head honcho Locke (Robson Green) has his suspicions raised. Michael Stonebridge (Philip Winchester)'s condition continues to deteriorate, raising concerns about if the rest of the team can find him before less friendly forces do.
While Stonebridge might be on the ropes, that doesn't mean that the fight has gone out of him. Click below to check out a clip from tonight's episode, which is a perfect example of the old phrase "desperate times call for desperate measures."
We've also got something to get you excited about next week's 'Episode 29' - it's a behind-the-scenes piece showcasing the ambitious stunts Strike Back's actors took on for the final two episodes. You can watch that video below, and check out our interview with series director Michael J. Bassett, who told us some of what we can look forward to.
In other Strike Back-related news, it was announced yesterday that series star Philip Winchester has landed a role in the upcoming feature film Undrafted. You can click here to read more about his new project.
Strike Back airs tonight at 10 PM ET/PT on Cinemax.
(c)2013 Brittany Frederick. Appears at Starpulse with permission. All rights reserved. No reproduction permitted. Visit my official website and follow me on Twitter at @tvbrittanyf.