'Strike Back': Preview 'Origins' Episode 3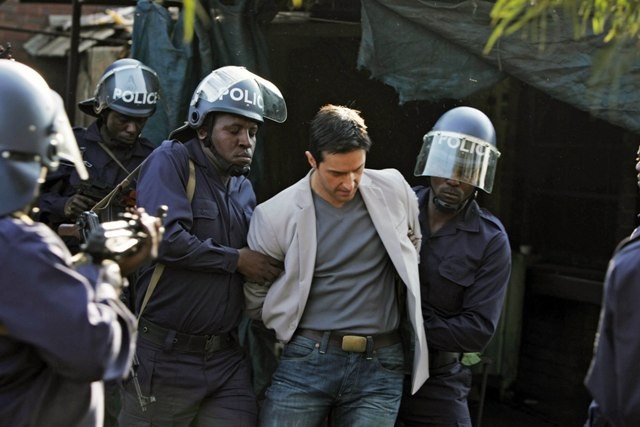 Things are getting thorny for John Porter as we reach the halfway point of Strike Back: Origins.
In tonight's third of six episodes, Porter (Richard Armitage, Spooks) officially gets an offer to join Section 20 from his old colleague Hugh Collinson (Andrew Lincoln, The Walking Dead) - but Porter isn't sure he wants the gig. When Collinson sends him undercover in Africa to dispatch an assassin, he finds connections that make him doubt not only the mission, but where his marching orders are coming from.
The installment co-stars David Harewood, whose best-known role is in another spy thriller: he played CIA director David Estes, the boss - and possibly former lover - of Carrie Mathison in the first two seasons of Showtime's Homeland.
Watch a clip from tonight's episode of Strike Back: Origins below, as Collinson issues a warning to Porter about his new assignment.
Strike Back: Origins continues tonight at 10 PM ET/PT on Cinemax.
(c)2013 Brittany Frederick. Appears at Starpulse with permission. All rights reserved. No reproduction permitted. Visit my official website and follow me on Twitter at @tvbrittanyf.