'Strike Back': Philip Winchester And Sullivan Stapleton On 'Surviving' Season 3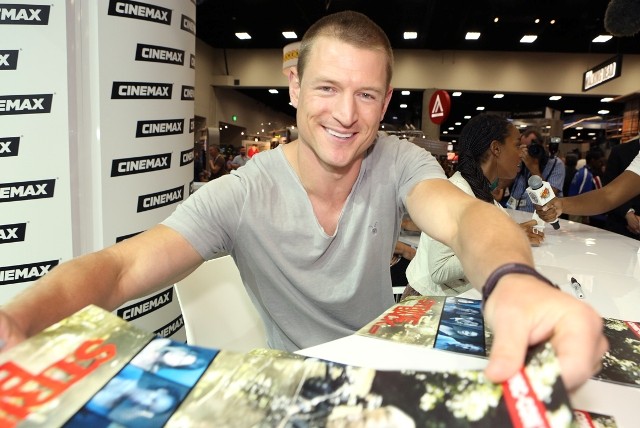 At the center of Cinemax's action-adventure series Strike Back are a pair of talented actors: Philip Winchester (pictured above) and Sullivan Stapleton, who play elite soldiers Michael Stonebridge and Damian Scott. BFTV had the pleasure of catching up with Winchester (with a surprise appearance from Stapleton!) at San Diego Comic-Con in July to ask about the latest missions of Section 20.
"Best job ever," Philip told us. "Period and underlined and in italics. And this year especially with Michael Bassett, he got a hold of the show and he did stuff we've only ever dreamed of doing. He let us loose. He said, 'Look, you guys can do the stunts, you can do the action, so let's ratchet it up a few notches.' I think he made the show something that the audience wants to see, and we certainly wanted to shoot. And so yeah, best job ever indeed."
As if it's not obvious within five minutes of watching an episode, both actors agreed that Strike Back pushes them constantly. "Each year just gets bigger and better - faster, harder, more dangerous," said Sullivan (pictured below), who's also starring in the upcoming big-screen prequel 300: Rise of an Empire. He takes all the action in stride. "We read the scripts and just go 'What are they going to do to us?' They keep pushing us and we keep doing it, and it's fun. We don't get hurt that much."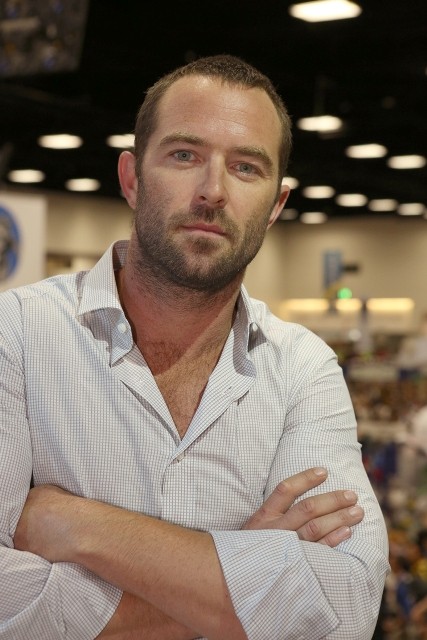 "Mostly when I get the script, I look at the first page and the last page, and then I call Sully and go, 'We're not dead yet. So we still have a job.' And then we read through the script," quipped Philip. "We have stuff this year, it was just amazing. We were jumping out of the back of cars onto other cars, we were skyhooking - which means you're attached to the bottom of a helicopter dangling from a line [and] you get pulled out of a building - we were running along the roof of a train, getting blown off the top of a train. We were going home at night going, 'I can't believe we get to do this for a job.' It's fantastic."
Speaking of dying, Philip took a moment to address Strike Back's tremendous supporting character mortality rate. "Everyone around us dies. It's true," he admitted with a laugh, but revealed that the leading men aren't exempt from suffering either. "There's that fine line. We want it to be realistic," he added. "So we added a few hits this year. We took some shots and made the characters a little more just falliable, and more human."