'Strike Back': Exclusive Video From Tonight's New Episode!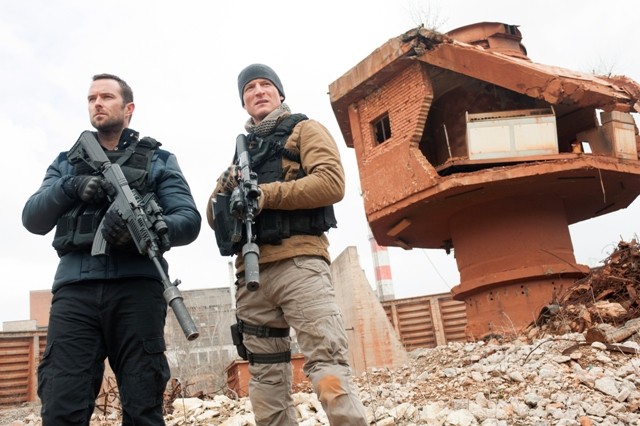 Guess what day it is? Yep, it's Strike Back Friday. BFTV has some exclusive video from tonight's episode, as well as photos to help you preview the butt-kicking action ahead.
Tonight, Section 20 has to decide between continuing on with their mission or saving one of their own operatives, and Stonebridge (Philip Winchester) still has health issues affecting him in the field. It promises to be another thrilling installment - so look below to check out our exclusive clip.
We also have a second preview video for you as well. Unit boss Locke (the ever-fabulous Robson Green) is in some serious trouble, as following last week's events, he's now a hostage. Watch his predicament below.
Clearly, things are never easy for the folks of Section 20, but would we want it any other way?
Strike Back is all new tonight at 10 PM ET/PT on Cinemax.
(c)2013 Brittany Frederick. Appears at Starpulse with permission. All rights reserved. No reproduction permitted. Visit my official website and follow me on Twitter at @tvbrittanyf.