'Strike Back' Episode 15 Preview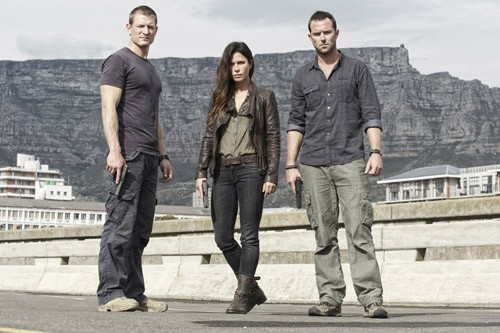 After stealing nuclear triggers from Stonebridge (Philip Winchester) and Scott (Sullivan Stapleton) in remote Algeria, Knox's (Charles Dance) task man Karl Matlock (Vincent Regan) and sniper Jessica Kohl (Natalie Becker) resurface in a seemingly unrelated Capetown kidnapping. Section 20 discovers interesting information about Peter Evans (Paul Freeman), the victim's father, who has mysteriously flown to Capetown. A new third party interferes with the mission and both Scott and Stonebridge make costly mistakes.  The next episode of 'Strike Back' airs on Friday, September 7th at 10 p.m. ET/PT on Cinemax.
Below, the guys from 'Strike Back' describe what it took to make the chase scene possible - all while showing off their lighter sides.