Straight Kelly Clarkson Talks About Getting Hit On By 'The Hottest Girl Ever'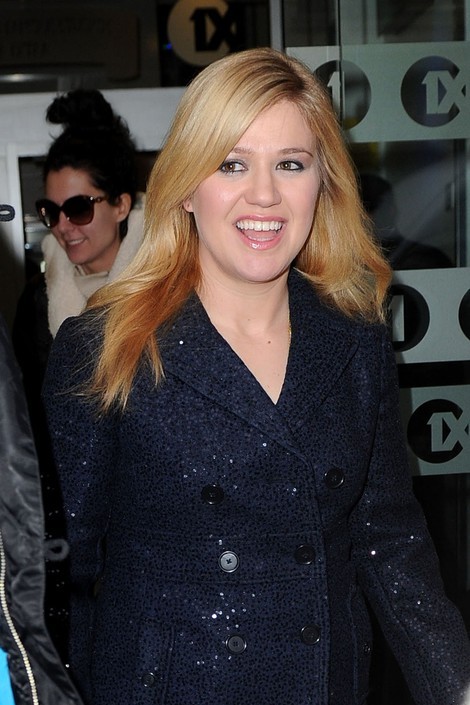 Kelly Clarkson, who is happily engaged to a man, has often been the subject of lesbian rumors, but the pop star says she isn't offended by the gossip. In fact, "the hottest girl ever" hit on her once, but Clarkson wasn't interested.

She recently told Cosmopolitan magazine, "People think, 'Oh, she's been single for too long.' That's kind of an insult to the gay community. Being single doesn't mean you're gay. But I'm never insulted by it, obviously. I mean, I get hit on by the hottest girls ever. Oh, my god, if I were a lesbian, I would be so in luck. But it's just not my thing. I've always batted for the boys' team."

Guys also flirt with the 30-year-old singer. "But usually the guys who hit on me are tools. It's the ones that don't hit on you that make you like 'Why didn't you ask me out?' It's like American Idol auditions: The guys who are the most confident are the horrible ones, and the ones who are good have no confidence at all," she explained.

Clarkson is planning a wedding with fiance Brandon Blackstock, who is the son of her manager. She said of her boyfriend: "We've known each other for years, but we didn't start talking until the Super Bowl last February. And this is the funniest/worst thing ever: One of my superhero idols is Whitney Houston, and the day she died was our first date. I was like 'This is a bad omen.'" But it turns out that things are working out very well between them.
"Oh, yeah. Six years I was single before this. I've never been truly loved like I am right now," she added.