StoryBundle Announces "The Video Game Bundle" For Gaming Fans Looking to Catch Up on Indie ebooks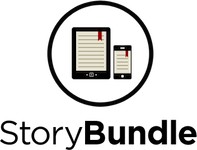 StoryBundle, the online service that bundles together indie ebooks for readers to download and read at reduced costs, announced last week the "Video Game Bundle."
If you're unfamiliar with StoryBundle, you pay what you want to get six books, but if you pay more, you get more.
The Video Game Bundle includes multiple titles making their ebook debut, as well as some rare ones. Highlights from the initial set of five books and two magazines include:
- Jordan Mechner's extensive diaries on the making of the seminal '80s platform game Karateka
- Jamie Russell's non-fiction book Generation Xbox, which "spans the Super Mario Bros movie through Spielberg's LMNO and beyond"
- Two full electronic issues of Kill Screen
- Brendan Keogh's Killing Is Harmless which looks at the game Spec Ops: The Line
- And more
The minimum price of the Video Game StoryBundle is $3, but the books included are worth $50 when bought separately. However, if you pay more than the bonus price of $10, you get three extra books including The Making of Prince of Persia by Jordan Mechner.
The bundle is available for a limited time and like other bundles, all the books are readable on computers, mobile devices and Kindles.
For full details, head to StoryBundle.com.