Storm Coming? Warm Up To These Winter Movies

It's snowy, it's blustery and for a lucky few it's in the 40s. Welcome to the middle of winter. Save portions of the south, this is absolutely the time when a working DVD player can save sanity and stave off cabin fever. So, in the spirit of the don't-you-dare-go-outside season, power up that TV and pop in some of the best winter movies.
First, negate all Christmas movies that could jump into the list. They not only get their own season, they get their own holiday. Now it's time to pay tribute to some of the seasonal gems that don't have to rely on elves and trees to pull the plot along.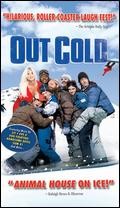 When you want to laugh:
Out Cold
, just beating
Ski Patrol
This snarky movie that fans of "Super Troopers" love somehow slipped under the radar for a while. Thanks to the unassuming minds at Comedy Central this winter movie resurfaced fast. Thankfully it unabashedly took the ski patrol idea and turned it on its head. This rag tag group of beer-swilling, snowboarding and unsophisticated characters follows a solid plot line with multiple forays into locker room humor. Subplots dabble in hot tub sex, cyber sex, beer-maintenance-snowboard-run contest, wheelchair-bound girlfriend thieves - the usual. There's the underdog overcoming the big bad corporation, but a lot of memorable goofy characters mixed in to make this fun winter film far from boring. A big plus for actually having the main love interests be attractive. Jason London's come a long way since "To Wong Foo…,"
When you want to think:
Fargo
The accents. The Cohen brothers. The frump. What can't the Cohen brothers turn into gold?
Frances McDormand's
role as a pregnant police chief balances quiet determination in her job with unbridled support in her personal life - remember those 2 cent stamps? My self-esteem went up with every "you betcha" from the pre-
Palin
era. Watching this movie and expecting a thriller, a comedy, or a mystery will leave the viewer confused but more than pleased. The ever-present Minnesotan flair and incessant white landscape draws audiences into the film more than if it were set in, say, the Bronx. If nothing else, it will make wood chipper safety a higher priority. You betcha.
When you want to feel warm and fuzzy. And also laugh:
Groundhog Day
Bill Murray's
role as Phil Connors, the sourpuss weatherman, starts out cold and warms up the whole way through. The concept of living one day over again and again ad nausea raises some interesting questions. What would you do? Who would you be? What would you eat? Murray charmingly finds ways to engage the frigid scenery in a bumpkin Pennsylvanian town a little less bleak than Fargo, MN.
Andie Macdowell
does her usual turn as the leading lady that just doesn't do it right (something about her……acting….) but thankfully doesn't get in the way of Murray's performance. The rom-com lays the laughs on heavy at the start but gets so romantically cute and good-intentioned by the final scenes that Murray's character has seemingly gone bi-polar. Which fits for the snowy, icy repetition of the worst - and ultimately the best - day of his life.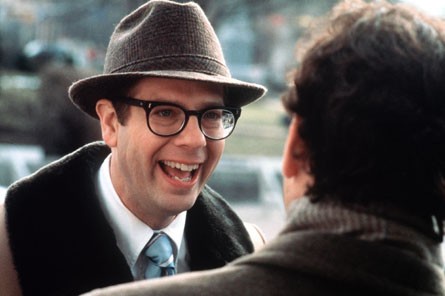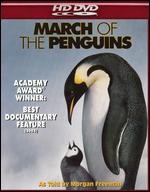 When you want a taste of reality:
March of the Penguins
Ride that hip-for-now "Planet Earth" bandwagon as long as you can with this cute but heartbreaking look at the ferociously harsh life of penguins in Antarctica. This French documentary takes viewers through one year in the life cycle of the penguins. Their courtship, their struggle to maintain patience and an egg, punctuated only by the long trek for food is enough to make one appreciate the joy of space heaters. Add in the idea of standing outside for MONTHS in Antarctica and you will look at your outdoor thermostat lovingly. Two French cinematographers filmed these wobbly birds for the entirety of a year, exhibiting perhaps more patience than the acclimated animals. The narration of Morgan Freeman structures what could be a devastatingly boring film into a narrative about the pursuit of life. The cute little chicks that make it seem victorious while those that don't, for whatever reason Mother Nature decides, unapologetically remind you that reality can suck harder than a blizzard with -30 degree wind chills. Sobering, but poignant nonetheless.
Story by
Kate Kostal
Starpulse contributing writer
Bonus Video: Sarah Palin meets Fargo