Store Declines Lindsay Lohan's Credit Cards On $300 Purchase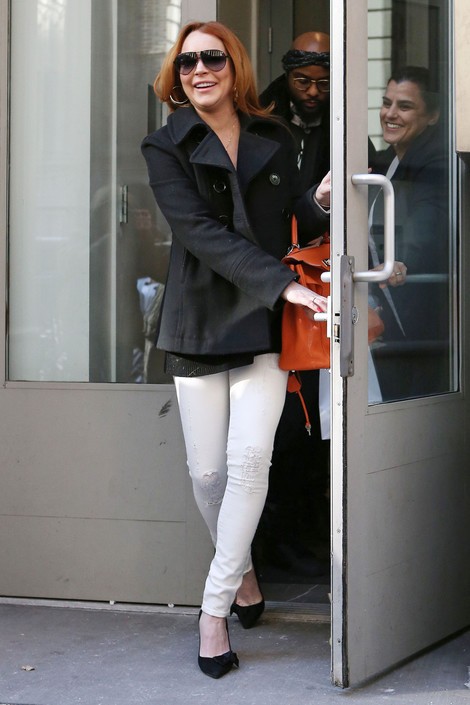 Over the weekend Lindsay Lohan hit a bit of a snafu while shopping at the Rag & Bone shop on Mercer Street in Soho, New York. Her credit cards were declined.
The actress reportedly attempted to make a $300 purchase, but the store wouldn't accept her credit cards.
A source told the New York Post: "Lindsay was trying to buy something for around $300 but her credit cards were declined. She looked really embarrassed and tried to negotiate before her friend finally stepped in and paid."
Lohan's rep calls the claims "completely false." However, the actress has seemed strapped for cash recently.
The OWN network, who is producing her docu-series "Lindsay," reportedly paid for the star's security deposit and rent for her apartment because she is in desperate need of cash.
Meanwhile, Lohan purportedly just parted ways with her personal assistant Matt Harrell because she was no longer able to pay his salary. A source explained: "Lindsay would love to have Matt back as her assistant, but she just can't afford him. He did a really good job for her."
On Sunday night's episode of "Lindsay," she admitted she's struggled to remain sober. She said: "I do love the nightlife and hearing loud music and laughing and having fun. I'm sober, but it has come very close. And it's really scary."