Still 'Keeping Up With The Kardashians'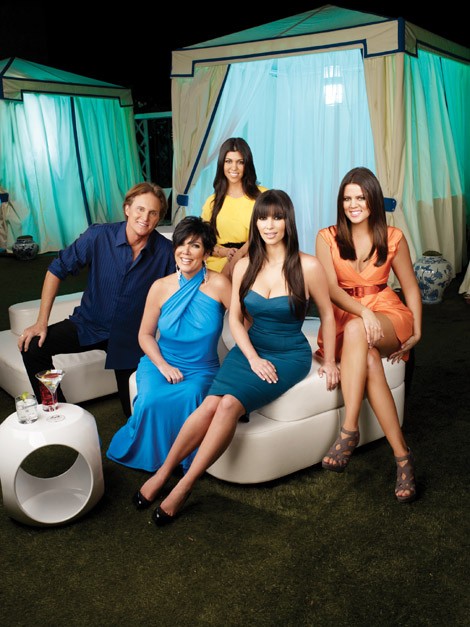 Thank goodness season six of "Keeping Up with the Kardashians" premiered on Sunday evening, filling the void of what otherwise would have been a moment without the most under-talented, over-exposed family in television clambering desperately for attention.  Ryan Seacrest and the other kind folks at E! have ensured another fun-filled summer of Kim and…what are the rest of their names again?
This family has definitely clawed its way into the public conscious, but with no identifiable skill set between the ten of them and a series of shameless, money-grubbing product endorsements, they have certainly become the butt of jokes in many circles.
Perhaps, a new business venture could turn it all around.  Though the Kardashian's may have cornered the fragrance, fashion and television markets, there is still one industry left unturned…the automotive industry.  I know what you are thinking: "While Kim may know how to pick out and drive a Bentley, and with celebrities being notorious for car accidents even that may be questionable, certainly she knows nothing about designing and manufacturing vehicles.  How could the Kardashians possibly be involved in anything to do with automobiles?"  
Imagine this: It's a beautiful sunny day and you are driving down the street with the top down and the wind in your hair.  You notice a couple of bikini clad girls directing cars to pull over.  You think to yourself, "Surely these can't be girl scouts selling cookies.  I wonder what their angle is."  As you approach you see a sign; now it all makes sense.  You have just entered the KARDASHIAN KAR WASH.
This could be their most cost effective venture yet.  Having a large family may take its toll on your waistline, but it can have its privileges.  The Kardashian Kar Wash could be operated entirely by family members without Kris "should-I-change-my-last-name-back-to-Kardashian-so-that-I-can-better-capitalize-on-the-nororitiety-of-my-famous-children" Jenner being forced to forfeit even a nickel in having to outsource work to tiny Indonesian children who work for $0.50 a day sewing the overpriced t-shirts for the Dash boutiques and squeezing the perfume oils from flowers to create their many fragrances.  
Kendall and Kylie can sport bikinis and direct traffic into the establishment.  With their modeling portfolios chock-full of skin baring shots, it is clear Mama Kris is a smart lady who sees the benefits of underage exposure.  If only she could have beaten "Toddlers in Tiaras" to the punch.  Then you have Kim and Kourtney soaping down – themselves of course, not the cars – with Scott and Rob there to hose them down.  That leaves poor Bruce, Khloe and Lamar, who is seemingly the black sheep given that he appears to be the only one out of the entire clan klan with an actual job, to roll up their sleeves and get the work done, all while Kris lazes back on a Barcalounger, throwing back Chardonnays and watching the 10% that she siphons off of each of her family members make its way into her bank account with each car kar washed.  Eat your heart out, Brady Bunch!