Still Gorgeous In Pink, Liz Hurley Continues Her Breast Cancer Awareness Campaign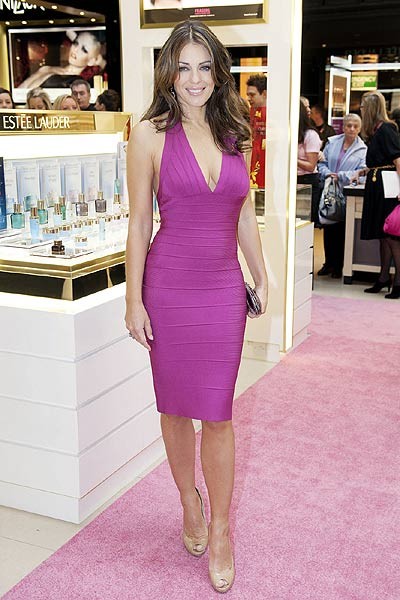 Elizabeth Hurley is pretty in pink again at the Estee Lauder counter in House of Frasers, Glasgow, Scotland to raise awareness for breast cancer.
Hurley is the Estee Lauder spokesperson and Breast Cancer Awareness Campaign Ambassador and has been busy supporting the cause lately. To kick off October - cancer awareness month - she helped set a world record by turning famous landmarks across the globe pink. A total of 39 buildings were lit up - enough to gain the Guinness World Record for Most Landmarks Illuminated for a Cause in 24 Hours.

The "Austin Powers" star spoke about the campaign before signing autographs for fans at the event. Hurley and Evelyn Lauder created the Pink Lip Collection in support of the cause.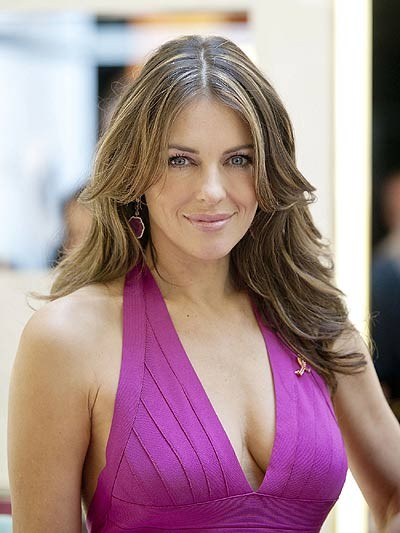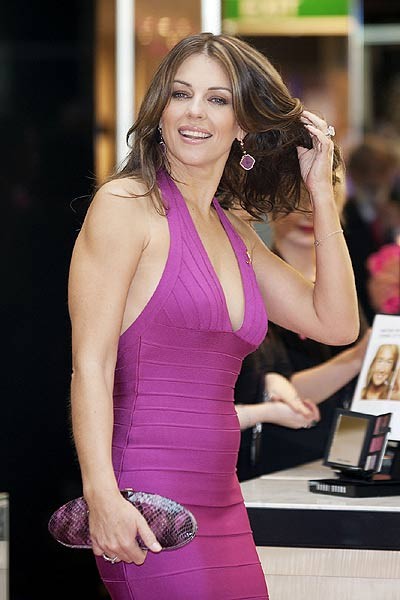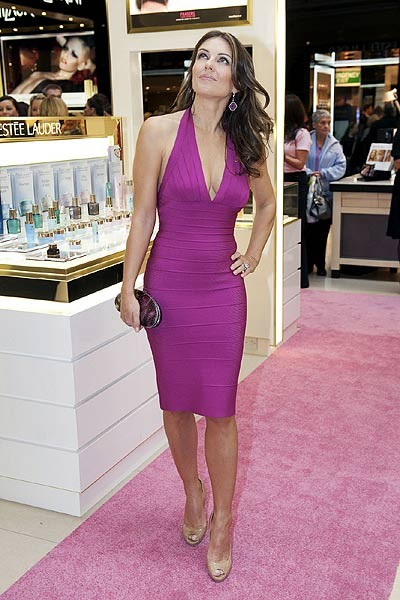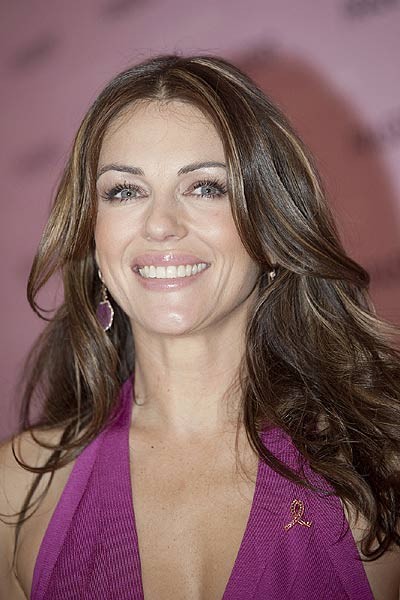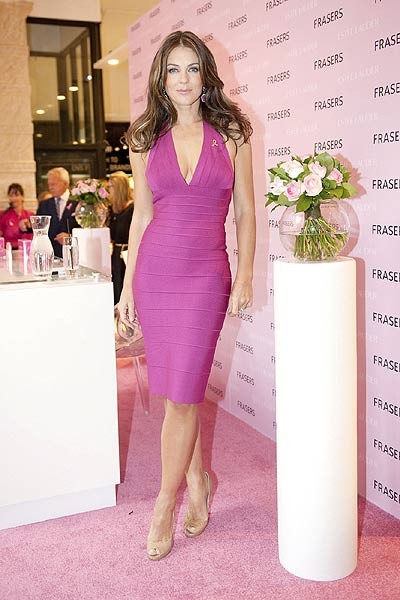 More: Celeb Photo Features | Fashion Photo Features
Click for more great Elizabeth Hurley pictures: