Stevie Wonder's A Musical Genius In... Today's Links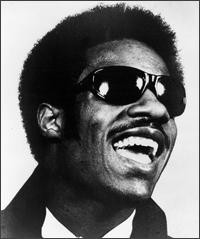 Check out some of the best links we found around the web today. And be sure to visit our
Daily Links
section where we're constantly pouring in the best stuff from around the web.
The 32 Freakiest Ads Of 2008
- Adweek
Letter to Santa leads to man's molestation arrest
- Yahoo!
Twenty Awesome Aliens in Movies
- unrealitymag.com
Despite its release three weeks ago, Axl Rose still isn't finished with "Chinese Democracy."
- Guardian UK
Amazing video game themed Bento boxes.
- geekologie
The Black List 2008: The Full List of this year's best-liked screenplays that haven't been produced yet
- NY Mag
"Peripetics or The installation of an irreversible axis on a dynamic timeline."


The latest Virgin Mary sighting has a lot of people pissed off
- Bitten & Bound
A look back at Discovery news images from December 8-12
- Discovery
Forget Marlee Matlin, "Dancing With The Stars" is one-upping that by getting Stevie Wonder
- Bitten & Bound
Jennifer Aniston's GQ attention shoot-- I mean photoshoot
- Superficial
Don't think Kate Winslet is hot? Better check again
- Pop on the Pop
Interview with "Survivor: Gabon" winner Bob Crowley
- Celebrity Smack

Like what you see? There's lots more of this stuff in Starpulse's
DAILY LINKS section!
Check out and bookmark the
Daily Links
page and check back often for some of the hottest, funniest and craziest crap on the web!
Click the pics for gallery & larger images