Stevie Nicks Wants To Write Music For 'Game Of Thrones'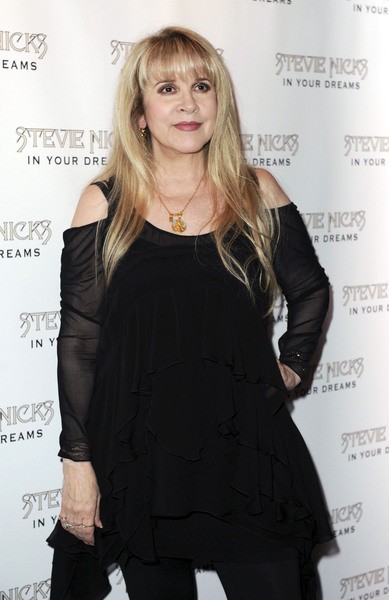 Fleetwood Mac's Stevie Nicks has credited hit fantasy TV series Game Of Thrones with helping her overcome a bout of depression.

The 65 year-old singer hit a low point after the death of her mother Barbara, but she found an escape after getting hooked on the popular HBO series, adapted from author George R. R. Martin's novels.

She tells HeraldScotland.com, "I didn't go (to the studio). I didn't want to go. But it wasn't just that - I didn't want to go anywhere. I didn't leave the house for almost five months... I worked on the edit of my documentary about the making of (her solo album) In Your Dreams. And then I got pneumonia."
"With my pneumonia and my mother's death I watched the entire first season of Game Of Thrones, so that was great! That certainly took my mind off everything."

Nicks is such a big fan of Martin's fantasy world, she has even written Game of Thrones-inspired poems and admits she would love to compose tracks for the TV show.

She adds, "The author is my age and it blows my mind that he's able to create this vast, interlinked world. As a songwriter I write little movies. But I can't imagine sitting down and writing even one small book... And of course I would love to write some music for Game of Thrones.
"I've written a bunch of poetry about it - one for each of the characters. On Jon Snow... On Arya... On Cersei and Jaime."