Stevie Nicks: Mariah Carey Should Have 'Strangled' Nicki Minaj To Death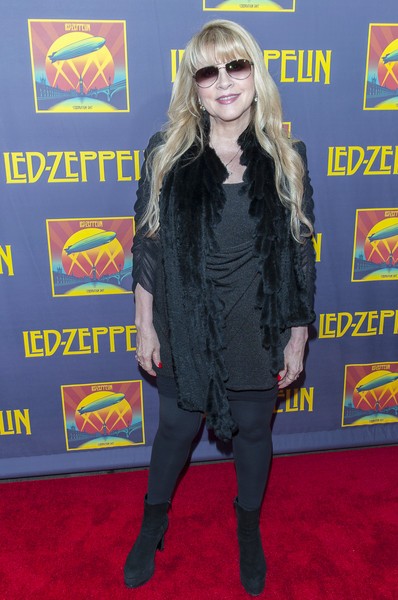 Fleetwood Mac singer Stevie Nicks is sticking up for Mariah Carey in the pop diva's feud with fellow "American Idol" judge Nicki Minaj.
Last week, the hip hop star lashed out at Carey during an altercation over an Idol wannabe's performance during the Charlotte, North Carolina, auditions. In video released by TMZ.com, Minaj goes off on Carey, yelling things like, "I told them (producers), I'm not f---in' putting up with her f---in' highness over there."
Nicks, who was a guest mentor on "Idol" last season, told TheDaily.com she would not have tolerated Minaj's bad attitude. She said, "How dare this little girl!...If I had been Mariah I would have walked over to Nicki and strangled her to death right there.. I would have killed her in front of all those people and had to go to jail for it (sic)."
However, Nicks said that doesn't mean she wants to be a permanent judge on the "Idol" panel. She explained, "If you stick me in the middle of a burning fire, I don't think I'd like it very much."
Following the smack down, Carey stepped up her security team, telling Barbara Walters that Minaj's  unpredictability caused her to fear for her and her childrens' safety on the set.
Minaj has denied making death threats towards Carey, and she posted on Twitter: "Hey yAll. Lets just say nicki said smthn about a gun. ppl will believe it cuz she's a black rapper... I'll then hit up Barbara n milk it... Ironically no camera or mic heard the gun comment tho..."
Meanwhile, Minaj and Rihanna dominated Tuesday's nominations for the 2012 American Music Awards, landing four nods each. Minaj is up for "Best Rap/Hip-Hop Artist," "Best Rap/Hip-Hop Album," "Best Pop/Rock Album" for "Pink Friday: Roman Reloaded" and "Best Pop/Rock Female Artist."