Stevie Nicks Joins 'The Voice' As An Advisor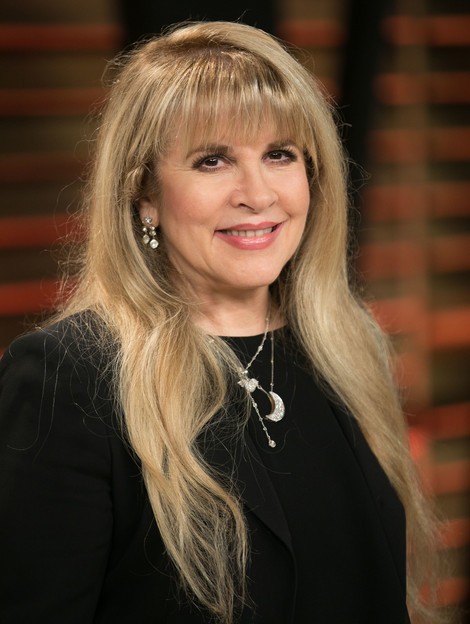 Contestants on Adam Levine's The Voice team will have the opportunity to learn from Stevie Nicks.
The Fleetwood Mac singer will join the Maroon 5 vocalist's team in the seventh season, which is currently filming. Shakira and Usher are taking the season off, and will be replaced by Pharrell Williams and Gwen Stefani. Blake Shelton will return as a coach.
As an advisor, Nicks will be involved in all 12 of Levine's singers and help them get read for the show's later rounds where they face off against singers from the other coaches' teams.
In an interview with Extra, Nicks was quick to point out she "helped" Adam's contestant Javier Colon win the show's first season. Nicks appeared on the season final to sing Landslide, and Colon won soon after. "I won the first season, actually. I did! I flew in, barely made the show, no rehearsal, then Javier won. I looked at Adam and went, 'He won!'"
Adam teased his bribery influenced the veteran singer to join the show. "Bribery, begging, pleading." Nicks added, "Presents... fur coat, some beautiful shoes, sheets."