Steven Tyler Mentors Rock Wannabes At Playboy Mansion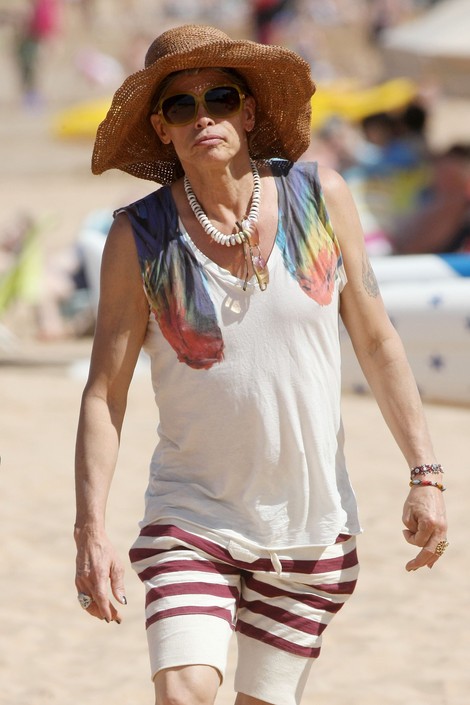 Legendary seducer of women Steven Tyler made his first-ever trip to the Playboy Mansion on Saturday as part of a rock bootcamp program.
 
The Aerosmith star admits he was too busy "getting high" during the band's heyday to visit Hugh Hefner's iconic home, but he was only too happy to attend the Rock 'n' Roll Fantasy Camp at the venue over the weekend.
 
Tyler served as mentor to the rock wannabes and tells Rolling Stone, "I just dared them all to learn an Aerosmith song to see how good they can do it.
 
"If they do it good, which I'm sure they will, I'm gonna pick the best group of them all, we're gonna pick straws and the best one out of that gets to ride around in my car and hear the new Aerosmith album."