Steven Tyler Celebrates 64th Birthday In Odd Beach Ensemble In Hawaii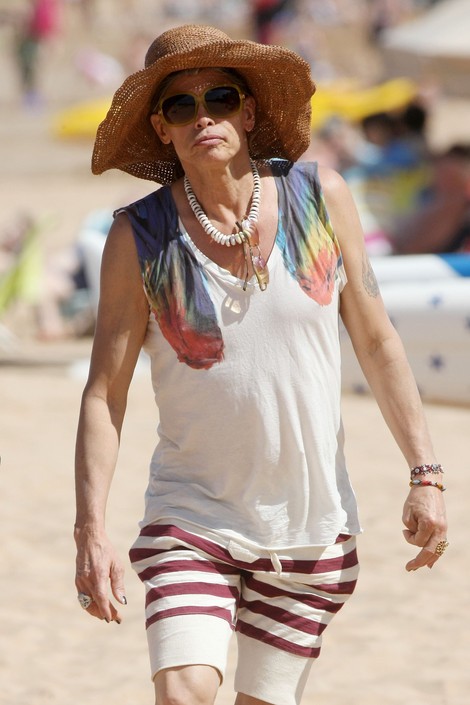 Aerosmith singer Steven Tyler went to the beach in Maui, Hawaii, on his birthday yesterday. The "American Idol" judge sported blue painted fingernails and toenails, a striped bathing suit, tie-dyed shirt, and straw hat. He accessorized with rings, braclets and necklace.
The singer wanted to do some paddle boarding but decided the ocean was too choppy. He later went out with his family to celebrate his 64th birthday.
Aerosmith is planning an 18-date tour this summer. They haven't toured since Tyler fell from a stage in 2009.
Check out some more photos of Steven at the beach...