Steven Seagal & Vladimir Putin Reunite At Martial Arts School Opening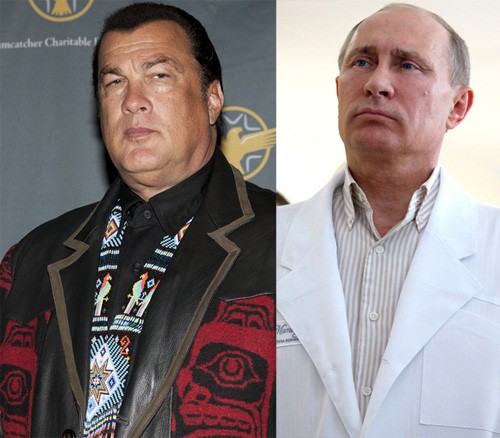 Actor and Aikido practitioner Steven Seagal and Russian President Vladimir Putin opened a new martial arts center in Moscow on Wednesday.
The Hollywood star and politician were guests of honor at the official launch of the Sambo-70 venue, which will provide training in boxing, sumo wrestling and Russian-style martial art sambo.
The twosome have known each other since 2003 after attending the Moscow International Film Festival closing ceremony together.
Seagal isn't the only American who has struck up an unusual relationship with a foreign world leader. Last month former NBA star Dennis Rodman flew to North Korea and hung out with dictator Kim Jon Un during a basketball game.
Putin has trained extensively in Sambo, Judo and Kyokushin kaikan karate. Seagal is a 7th-dan black belt in Aikido.