Steven Seagal 'Remotely Considers' Running For Governor In Arizona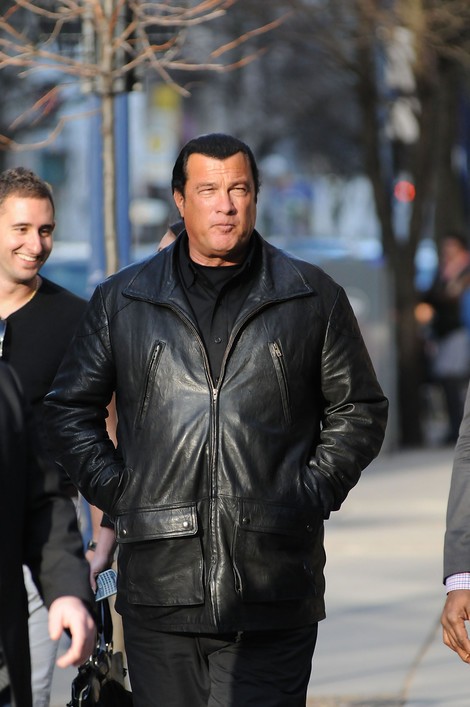 Action star Steven Segal is mulling over a run for governor in Arizona. The martial artist/actor came up with the idea after appearing on his reality show "Steven Seagal - Lawman: Maricopa County" with self-styled "Toughest Sheriff in America," Joe Arpaio.
Seagal told KNXV-TV, "Joe Arpaio and I were talking about me running for governor in Arizona, which was kind of a joke, but I suppose I would remotely consider it, but probably I would have a lot more other responsibilities which may be more important."
He has sheriff's offices in New Mexico, Texas and Louisiana. Over the past 20 years he has worked vigorously with the Sherriff's Office of Jefferson Parish, La.

On the new season of his reality show, Seagal joins Apraio's group of 3,000 unpaid civilians who volunteer to help fight crime in Arizona.
Seagal said of the program: "In terms of Joe Arpaio and what we have going on here ... we go out there and we patrol the streets, we try to get the bad guy.

"If somebody murders somebody, we go and arrest them. Or if somebody robs a bank we go and arrest them ... we don't care if they're Mexican, Irish, French, German, Chinese. We don't care. Is Joe Arpaio racist? No he's not. He doesn't care what nationality you are, he cares if you are a criminal, and that's the way I look at this whole thing."
The actor and Aikido expert has starred in films such as "Marked For Death," "Hard To Kill," "Out for Justice" and "Under Seige."