Steve Perry Denies Asking To Return To Journey

Former Journey frontman Steve Perry has rubbished reports he asked to rejoin the group in the wake of the rockers' recent revival.
 
Rumors swirled last week that Perry, who quit the Don't Stop Believin' hit-makers for a solo career in 1998, wants to return to the band.

However, a spokesman for the singer has blasted the gossip, insisting it is untrue and that Perry is happy for Journey to continue without him. The rep tells the RockAAA website, "It's just not true... Steve is enjoying his retirement."

And a spokesman for the band adds, "Journey is recording an album with (current singer) Amel (Pineda)... We wish Steve the best."

Journey are in the midst of a major revival after their famous track Don't Stop Believin' was used as in a pivotal scene at the end of hit gangster drama The Sopranos and then covered by the cast of hit TV musical Glee.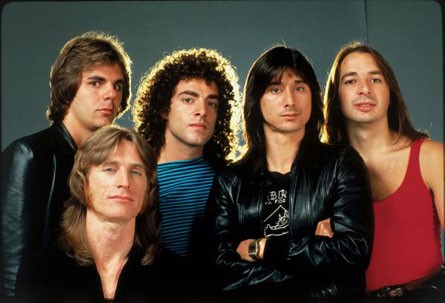 Click Here For More Journey Pictures